Paul Pogba takes France to the 2021 UEFA Nations League final
by
| VIEW 586
Paul Pogba in Turin was the great protagonist of the second semi-final of the UEFA Nations League 2021, which France won 2-1 against Belgium, also thanks to the super performance of the Manchester United midfielder. Pogba, at the end of the match he won against Belgium in the Nations League, leaves a door open for his eventual return to Juve.
He said: "I always talk to my former team-mates at Juventus. But now I'm in Manchester, I still have a year on my contract, then we'll see. But I'm fine in Turin. The match? We started well, then we lowered ourselves and we immediately two goals, thanks to Belgium who are very strong on the counterattack, but in the second half it was another game and I am happy with our performance and now we are in the final against Spain."
Commenting on France's victory, Antoine Griezmann said: "We managed a fantastic game. At half-time Deschamps told us we had to go get them, that if we scored a goal he would change the game and that was it. We have a good group.
and now we have to recover and think about the final on Sunday. At 3-2 we were well focused, we knew we made a mistake against Switzerland at the European Championship, and now we want to show that we have the ability to win against any team.
this group of players. " Manager Didier Deschamps also said: "In the second part of the match Belgium forced us to play very low and we struggled to restart. In the second half we showed that France are competitive.
I changed the system from 1-2 games and it takes time. We have shown character and quality. Our strikers put pressure. Mbappé was unlucky in the European Championship, today he scored an important penalty. Many would have thought of an Italy-Belgium final.
Belgium are in first place. place in the ranking for many years and we weren't on the same path. Spain proved to be strong against Italy, who fought in ten until the end. I know the Spaniards. They will make us race."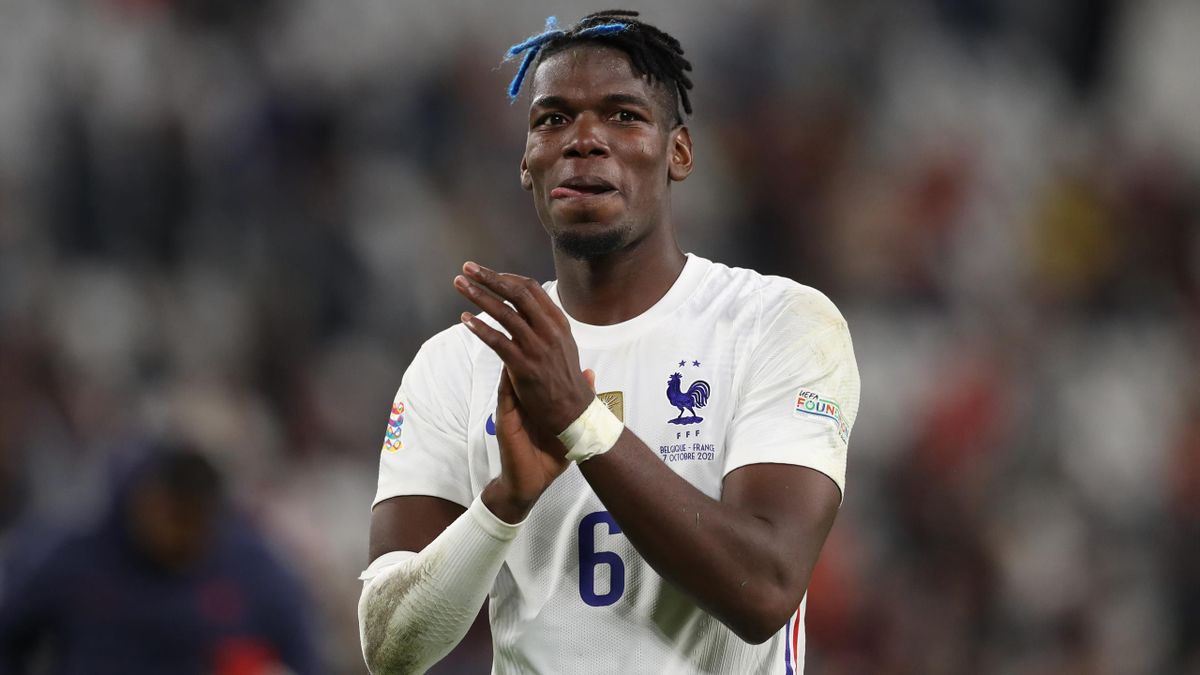 UEFA Nations League: Spain breaks Italy's unbeaten record
After thirty-seven consecutive unbeaten games, the domination of champion Italy at EURO 2021 managed by Roberto Mancini was defeated by Luis Enrique's Spain, the first team to qualify for the 2021 UEFA Nations League semi-finals, winning 2-1 in Milan.
Spain take the revenge of the elimination of the European and two months after that match, lost on penalties. Spain took the lead in the 17th minute with Ferran Torres, Manchester City striker, with a right footed shot from Oyarzabal's cross that Bastoni was unable to intercept.
Shortly after, the Manchester City striker's brace arrives, this time with a header, again from Oyarzabal's cross. Italian defender Leonardo Bonucci was sent off in the middle of the first half for a double yellow in just over ten minutes.
Even with one man less, Italy does not give up, Mancini makes a few changes and 7 'from the end Chiesa takes advantage of an error by the Spanish defense on a corner kick, starts on the open field, waits for Unai Simon to come out and serves Pellegrini at the right time to allow the Roma midfielder to shorten the distance.
The five minutes of added time are not enough to recover the result, Spain win 2-1 and in the Nations League final they will face one between France and Belgium.