Copa America 2021: the final will be Argentina-Brazil!
by
| VIEW 307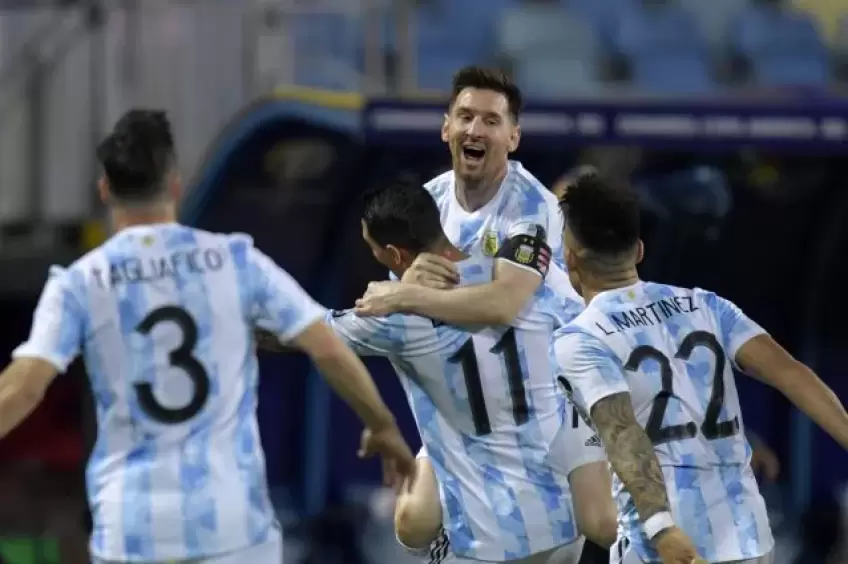 Argintina vs Brazil. Lionel Messi vs Neymar: this will be the final of the 47th Copa America. After the Brazilian win in the first semifinal, Argentina beats Colombia. Lautaro Martinez marked the first goal of the match, then Diaz's response in the second half before the inevitable penalty kicks.
Messi will try again after the finals lost in 2007, 2015 and 2016. Argentina will play the title against Brazil for the third time since the tournament changed its name in 1975, hoping to take revenge after the bitter morsels swallowed in the 2004 and 2007.
In the press conference at the end of the match, Lionel Messi said: "We are happy and confident, but with Neymar's Brazil it will be very tough."
The match
On the one hand the hunger and the feeling of the award-winning Messi-Lautaro protagonist of an overwhelming first quarter of an hour, on the other hand the tenacity and lucidity of Cuadrado and Diaz, more weapons than a Colombia capable of countering blow by blow thanks to the effective push on the side aisles.
For Argentina it is actually the prelude to the goal that arrives at the next attempt, again on the Messi-Lautaro axis, but with the decisive participation of Lo Celso at the start of the action. Precise unloading of the Pulce for the Bull and a winning turn on the far post to seal the usual scorching Albiceleste start.
Colombia was good at reacting immediately with a left-footed shot from Cuadrado, which Martinez neutralized coldly. The cafetera response goes much further, thanks to the effective dribble in the middle of the field and the ability to attack the spaces of Zapata and Borré, but the woods are holding back Colombia.
Half an hour from the end, all to be redone for Argentina, which Ospina had denied doubling at 44 'out of pure instinct on a close header from Gonzalez. As the minutes pass, the tension rises and the challenge turns nasty after two bad entries on Messi, forced to play the last half hour with a bleeding ankle.
The finale is a riot of entrances to the limit, football, protests and yellow cards. Lautaro wastes a gigantic opportunity with the goal unguarded by shooting at Barrios, while at 81 'Messi hits the post to Ospina's right with a powerful close left.
Penalties are therefore inevitable, which the Argentine goalkeeper transforms into an authentic show. Martinez provokes every opponent who stands in front of him, gets Valenzuela's calls and risks unleashing Borja's fury, but in the end he succeeds in hypnotizing Sanchez, Mina and Cardona.
For Argentina, De Paul is wrong, but Messi, Paredes and Lautaro keep their nerve giving themselves the decisive match against Brazil.