Paul Pogba on 'different leaders': Ibrahimovic is a leader who is harsh
by
SEAD DEDOVIC
| VIEW 816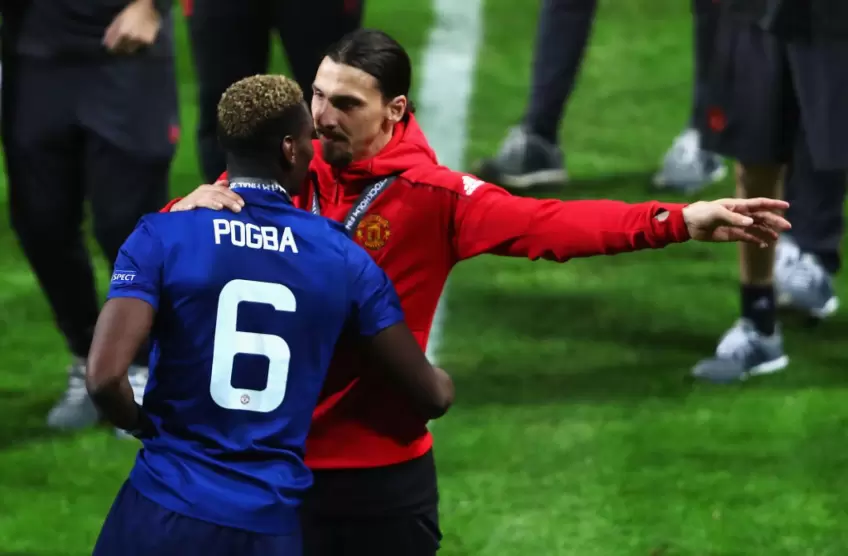 Paul Pogba arrived at Manchester United as the most expensive signing ever. There were huge expectations from the Frenchman, considering what he had previously shown at Juventus. However, many injuries marked his time at Manchester United, and Pogba could not show his 'true self'
In one of the interviews, this great midfielder spoke about the leaders within the team, and he especially highlighted Zlatan Ibrahimovic. 'I think there are different kinds of leaders,' Pogba said in an interview with Al Jazeera, as quoted by METRO!
'Zlatan is a leader who is harsh and is strong.' Pogba had no problem facing criticism, but he knew that some football players were not mentally strong enough to deal with Ibrahimovic's criticism. 'With me I'm fine, like he could [say], 'you played very badly yesterday, what were you doing? Go train today'.
So he's a leader, he wants you to win, but he says it in a harsh way. Which I like it, some people like, some people don't. He can bring some people high up, but he can bring some people down. With Zlatan you need to be strong mentally.
It's like a [Michael] Jordan style, I would say.'
Paul Pogba on Pirlo and Evra
Pogba mentioned Evra and Pirlo as examples of leaders. Both were different. Andrea was not a football player who talked a lot in the locker room, but on the field, you could feel the security when he was present.
'Patrice Evra who was a leader with the national team and in Manchester who is totally different. He comes and talks to you in a nice way, sometimes he can go hard on you but not all the time. There are different kinds of leaders.
There are some leaders who don't really speak, but on the pitch they will always show you. An example I will give you here in Italy, [Andrea] Pirlo. Pirlo was a leader. On the pitch, a big leader, he's not someone who speaks a lot in the changing room, but on the pitch he gave you this confidence, this trust, he was a different kind of leader.'
Paul Pogba
BREAKING: Paul Pogba tested positive for doping
Paul Pogba Rejects Multi-Million-Dollar Offer: Loyalty and Passion Over Money
Paul Pogba: "I've always had a very strong relationship with Allegri"
Paul Pogba's brother in jail for extortion of the French champion
Max Allegri expressed on Paul Pogba's issue and Juventus status
Paul Pogba injured in the meniscus: surgery and out two months