Marco Van Basten revealed the details of his injury
by
| VIEW 13706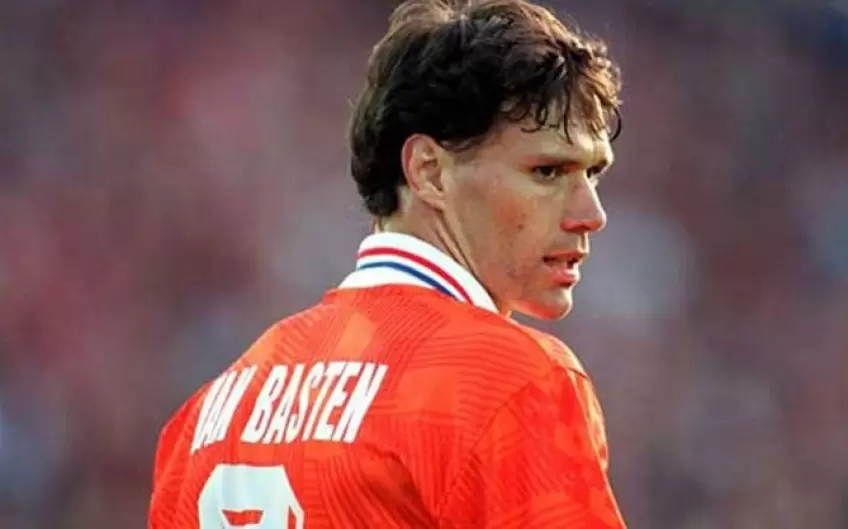 What a player he was! Grandmaster, the best striker of his time. For years, Marco van Basten has been a notion of a goal scorer from whom the legs of opposing defenders knelt. The Dutchman was the type of ingenious offensive player who could score a goal with his left, right and head, from all positions, and the goal through Rinat Dasayev, a volley from an almost dead angle at the 1988 European Championship, will be admired by generations.
All that, plus two Golden Balls, in 1988 and 1992, Van Basten would have discarded everything if he could turn back time today! He ended his career prematurely due to an ankle injury, at the age of only 30, and the problem was such that even today he cannot play football with veterans.
"If I had a choice then, with all the experience I have now, I would know that it is not worth everything. This much pain I still feel ... It's really not worth it. My ankle causes so many problems, it affects my daily life.
If I could choose again now, I would choose differently, "Van Basten said in an interview with BBC radio.
Ending career
The continuation of the story is from a one-hour interview for Sky. The torment for the Dutch goal scorer began in 1993, with a series of injuries and attempts to return to the field and finally ended in August 1995.
"It was like a funeral. Not me as a person, but me as a footballer. I felt that way, my teammates too. Fans at the stadium, as well as those who watched through the TV screen. It was a historic, unique moment. The moment I died as a footballer.
" It sounds shocking to today's notions that Van Basten's ankle problem started back in 1986, when he played against Groningen! Despite that, he managed to achieve phenomenal successes in his career ... As Marco said, his older brother from Canada came to the game that day and they wanted to make an extra effort on the field, in order to impress him.
"I slipped and suddenly felt that I had injured my ankle. The big problem is that at that time, the doctor considered it a minor injury and told me that I would be able to play normally in addition. I continued, but I felt pain all the time.
" It turned out that Van Basten tore the ligaments of the ankle, but the club doctor convinced Johan Cruyff that Marco could play without problems. "The doctor said that the injury will not get worse if I continue to play.
It was not easy, because Johan had a lot of experience and I had the feeling that he knew what he was doing. We agreed to skip most of the games, but I had to play some, the ones that were important for the club. " Even today, Van Basten does not feel any anger towards Cruyff because of that.
"He was my idol, my hero. My inspiration. I wanted to be like him. "