Borussia Dortmund wants to grab the first two places
by
| VIEW 219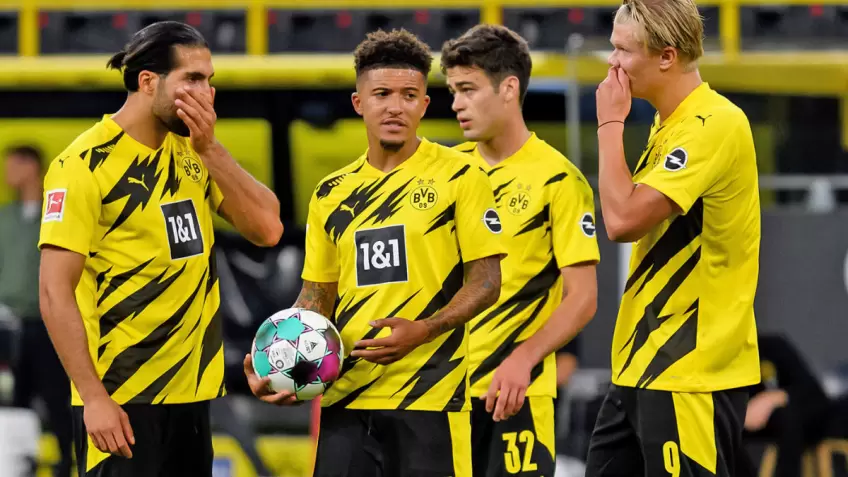 Surprisingly or not, only Club Brugge is a legitimate candidate for the spring in the Champions League. It is not exactly that that was expected before the start of the group stage, in which Dortmund and Lazio were labeled as already seen in the leading positions, with Zenit also being able to ruin their plans.
However after two rounds, the black and blues from Belgium share the leading position of Group F with Lazio. Both teams collected four points each, while Borussia is one step behind, and will do everything to move the Belgians from the pole position in tonight's meeting at Jan Braidel (21.00).
Brugge beat Zenit (1: 2) at the start, grabbing the triumph in St. Petersburg in stoppage time. At the same time, the victory of the black and blues cannot be called undeserved, although it was not easy to get it. There was a draw at home with Lazio (1: 1).
Before the game, the Romans were deprived of eight important players due to the coronavirus, which gave Philip Clemon's players a unique chance, but they did not manage to use it to the end. Borussia started with a defeat by Lazio (3: 1).
The insane battle in Rome could have ended in any way, but the Dortmund team was not really lucky. After that, Lucien Favre rehabilitated in a duel with Zenit (2: 0), who turned out to be the main outsider in the quartet. Before the game, the host strategist Clemon made it clear that his team is adjusting to a positive result, despite the obvious status of the previously defeated.
"Now is not the time for math. We will count the points after the game, but now we need to get the maximum benefit from the match. A draw would be a good result, but a victory would be fantastic for us," Clemon said.
Injuries
Lucien Favre, before the meeting, complained about the personnel situation, and it seems that the Millionaires will have only Akanji available from the central defenders for the match, while Emre Can is still recovering from Covid-19, Zagadou was injured for a long time, and captain Mats Hummels injured his knee in the derby with Schalke.
The team's top scorer, Erling Halland is in question also. In the second duel of Group F, Zenit plays against Lazio and has an imperative of good result, because a potential defeat probably separates them from all chances to reach the second phase of the competition (18.55).
The Romans celebrated authoritatively over the main rival in the group, Borussia Dortmund, in the first round, while the draw in Brugge is also not unacceptable. Lazio is doing a little worse in the domestic championship, but for a long time the sky-blues have not seen the strongest European competition, so it is not surprising if their focus is slightly on it. Zenit had big ambitions, but they did not start well.