Edin Terzic and his impression after the victory of Dortmund vs Wolfsburg
by
| VIEW 222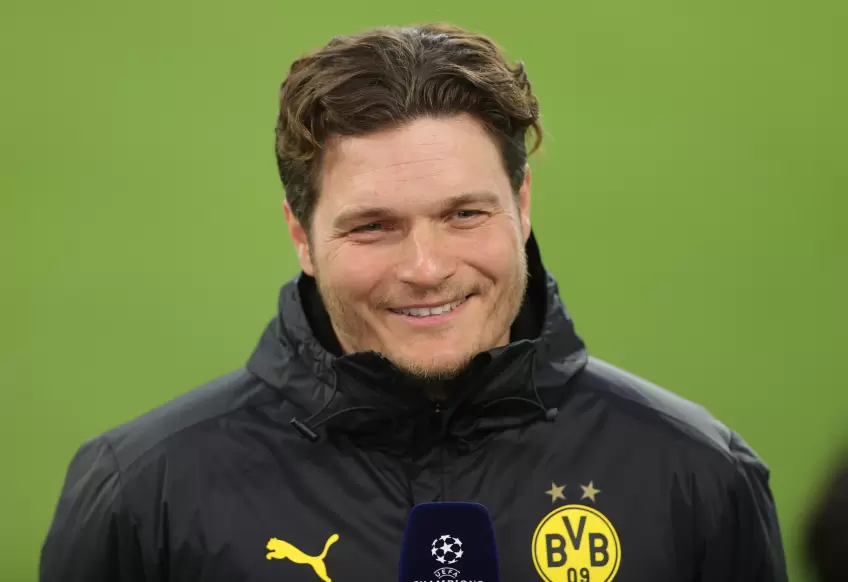 Borussia Dortmund
achieved an important victory against Wolfsburg (6:0).
Edin Terzic's
team looked great and will fight for the title until the very end of the season. The team manager confirmed that he is happy with his team's performance.
The most important thing is that Borussia is still in the game for the title, and there are only 3 more rounds left. "We produced an absolute top performance from start to finish and not only scored many nice goals but also kept a clean sheet as a team.
It was great to watch the way the lads played football with each other. Then it's difficult for any opponent, especially when we're playing here in our own stadium. This was a good step. If we go into the remaining three matches with the same willingness, we'll have good chances of picking up wins then too."- Terzic said for DAZN,
Emre Can and Karim Adeyemi's statement: Decisive phase
Emre Can believes that his team must continue like this in the rest of the season.
Borussia Dortmund will wait for a draw or defeat of Bayern Munich, and will try to take advantage of the opportunity that is offered to them. "We must try until the end to win our matches. Then we'll see what happens. Bayern still have difficult games to come.
It's a still a long way from over. We'll try to continue where we left off today next week. Now is the decisive phase. The belief is certainly still there." Karim Adeyemi was great in this match. He is aware of the importance of each subsequent match.
"We had a lot of fun. We had a lot of space in behind the lines, played a very good game and very much deserved to win. Everything went well. The balls came. We were very aggressive, showed desire and that's how we scored six goals."