Lionel Messi: Will He Return to Barcelona or Head to Saudi Arabia?
by
| VIEW 751
Lionel Messi's time at Paris Saint-Germain FC is drawing to a close, and the world-renowned Argentine finds himself at a crossroads. As he weighs up his options, he must decide whether to return to Barcelona or head to Saudi Arabia for a financial windfall
.
Unprecedented Salary Offer from Saudi Arabia
The offer from Saudi Arabian club Al Hilal has been the topic of conversation for several days. Italian journalist Fabrizio Romano broke the news two days ago, revealing that Al Hilal had made an offer of a staggering 400 million euros per year to Messi.
The figures are indeed shocking and have set a new standard in the world of football. If Messi were to accept the offer, he would earn 13 euros per second and 772 euros per minute, equating to an hourly wage of 46,300 euros.
This means that the Argentine would be 1,111 million euros richer each day, bringing his yearly total to 400 million euros.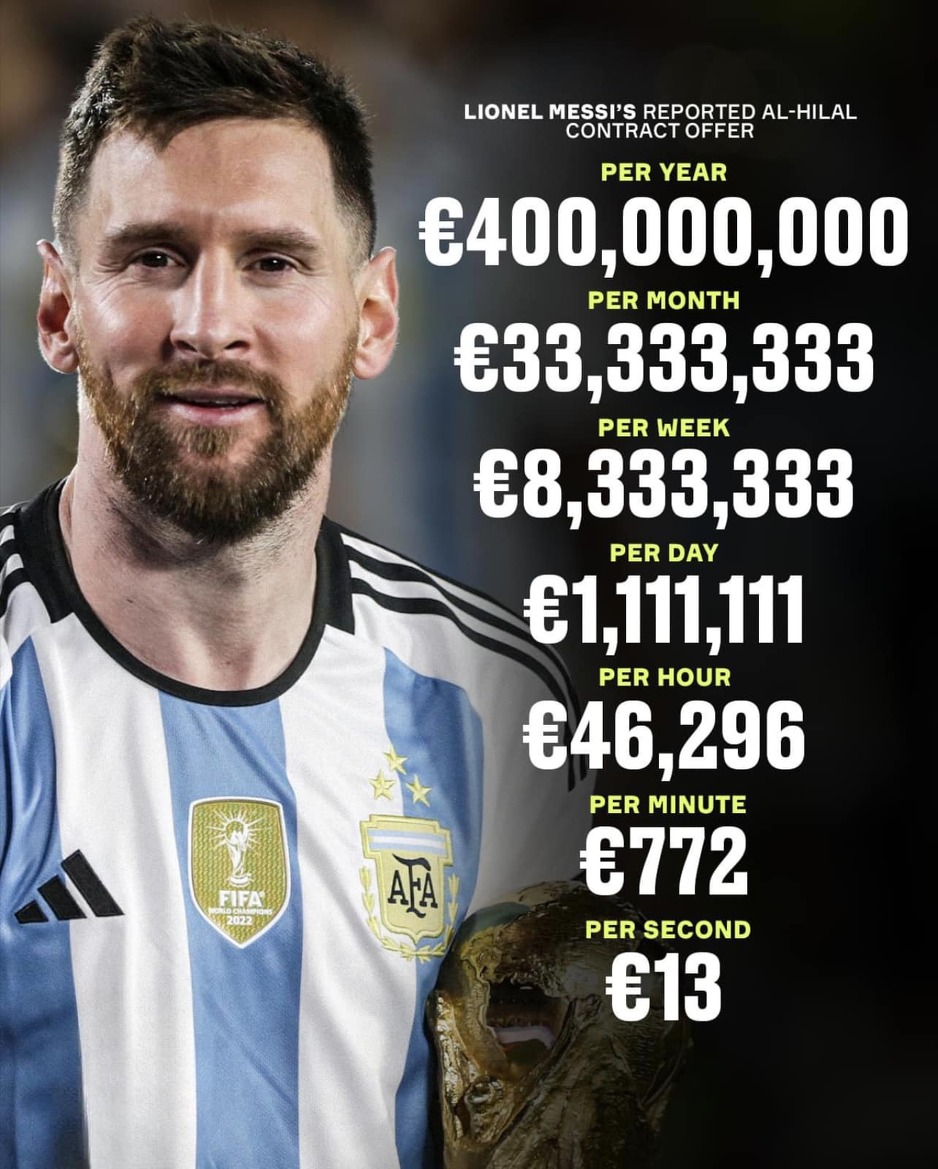 Barcelona's Plan to Reunite with their Legend
Barcelona fans have been calling for the return of their biggest legend for days, and it seemed as though their wish was about to come true.
However, the news of the Saudi Arabian offer has thrown a wrench in the works. President Joan Laporta has taken the initiative to assemble a team of sponsors to finance the signing of Messi. According to journalist Gerard Romero, the Catalan club has a comprehensive plan in place to welcome back their former captain.
Laporta stated in a recent interview, "The legacy I found when I became president was not good and I had to make a decision with which I am not satisfied. I have to find a way to improve Messi's current relationship with Barca.
We'll see, but he knows that Barca's doors are open to him." He added that there will be a private meeting with Messi to discuss the financial details and registration process.
Lionel Messi
Barcelona
Paris Saint-germain