Erling Haaland perfected Pep Guardiola's game
by
| VIEW 186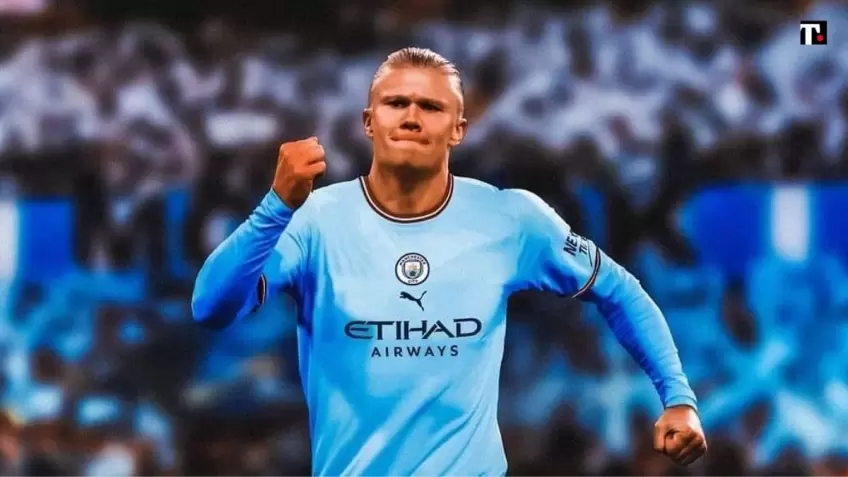 Pep Guardiola
has found a treasure with
Erling Haaland
, tweaking his play style a bit and finding a phenomenal attack terminal. Erling Haaland has brought the Spanish and
Manchester City
manager back to a previously unexplored dimension.
Where Zlatan Ibrahimovic did not succeed at the time of Barcelona, ​​the young Norwegian forward in England with the Catalan coach is succeeding. Devastating impact on the Citizens world for the former Borussia Dortmund, numbers are enough to explain it: 12 goals in 8 games, one goal every 54 'played.
Erling Haaland became the youngest player to reach 25 goals in the Champions League. Among the players who have played at least 20 games in the Champions League since 2019/20 (date of his debut in the competition), Haaland is the one who has the best average goal minutes (one every 61 minutes).
He was the fastest player in Premier League history to reach 10 goals. And that he is the first player in Manchester City history to score in both his Premier League debut and Champions League debut. Haaland has broken the taboo of the number 9 for Guardiola and the results are there for all to see: the 22-year-old Norwegian has already scored two hat-tricks and two braces.
Not so much in the heart of the game, the almost two-meter tall blond has the ability to always be found in the right place and at the right time, in the opponent's penalty areas. Guardiola also explained it: "he has an incredible sense of goal."
Haaland to the City
On 10 May 2022 Manchester City announced that they have reached an agreement with Borussia Dortmund for the purchase of the player.
The transfer is completed on the following 13 June. On 30 July he made his debut in English football, playing as a starter the Community Shield match lost 3-1 against Liverpool. On 7 August it is the turn of the debut in the Premier League, where he scores, moreover, the two goals that allow him to win the game at West Ham Utd (0-2).
On 27 August, however, he scored his first hat-trick with the Manchester club, contributing to the 4-2 final against Crystal Palace. He repeats on August 31, scoring three of the six goals with which the Citizens beat Nottingham Forest.
On 3 September, thanks to the goal scored in the away tie with Aston Villa (1-1), he reached double figures in the league, at the same time setting the record for the lowest number of games served to the goal (6). Three days later he made his debut with a double in the UEFA Champions League, helping the team to win their first game against Sevilla 4-0.
Thanks to the double marking, the Norwegian forward becomes the youngest player to score 25 goals in the competition (22 years, 1 month and 16 days).
Erling Haaland
Pep Guardiola