Max Allegri expressed on Paul Pogba's issue and Juventus status
by
LORENZO CIOTTI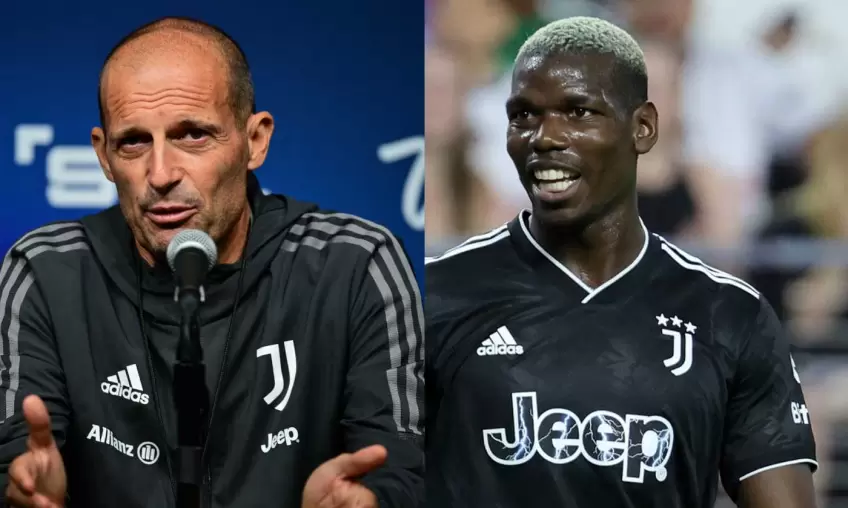 Max Allegri, manager of Juventus, talked about Paul Pogba's issue (the Frenchman would have received extortion threats from his brother - ed.) and about the current state of Juventus. He told: "Pogba? At the moment he is not available, if everything goes well from next week he will start running a little.
Did I see him worried about the off-field events? I haven't really seen him, the injured they work separately at different times from the rest of the team. I don't think anything about Leandro Paredes, he's a PSG player. For now there is no need for rest, I have to field the best training to face Spezia.
It will be a difficult game, because facing Roma after having done badly with Sampdoria is easy, this time it will be more difficult because it is not a game that prepares itself. Danilo played a good game, but I'm happy with the other defenders too.
Then he is the one who can play anywhere, having one like that is very important. The young players? Let's call them footballers, otherwise some say that I tend to belittle the concept of young people. Miretti played a good game, then it will happen that he will need to recover because there are also emotional components.
If they are good they play, since I started coaching there are several that I have launched and they are still playing in Serie A. Soulé? He is doing well but I am making other choices. Juventus must aim to win, I decide based on the match.
Rovella is already leaving, he has already left and is going to Monza. Making him stay here and breaking the continuity path wouldn't have been better for him, I'm very sorry. Fagioli, well, I don't comment on the agent's words, but I am very happy with Fagioli.
While about Weston McKennie, I needed to get him into playing despite the problems and he did what he needed to do in the best way. I have not decided on the formation, we are still close to the last game. Di Maria and Fagioli are available again, then we will decide. We left 4 points on the road with Sampdoria and Roma, tomorrow we must absolutely recover. Milik? We see."
Paul Pogba
Juventus
• Juventus banned Paul Pogba from training and suspended his salary
• Paul Pogba failed the doping test again, possible suspension of 4 years
• Ronaldo announced a possible lawsuit against his former club Juventus
• Paul Pogba on 'different leaders': Ibrahimovic is a leader who is harsh
• BREAKING: Paul Pogba tested positive for doping
• BREAKING: Juventus for sale, but the club denies it!