Jean-Michel Wilmotte & Hermidas Atabeyki Release New M40 Sailing Yacht Concept
by
NOUMAN RASOOL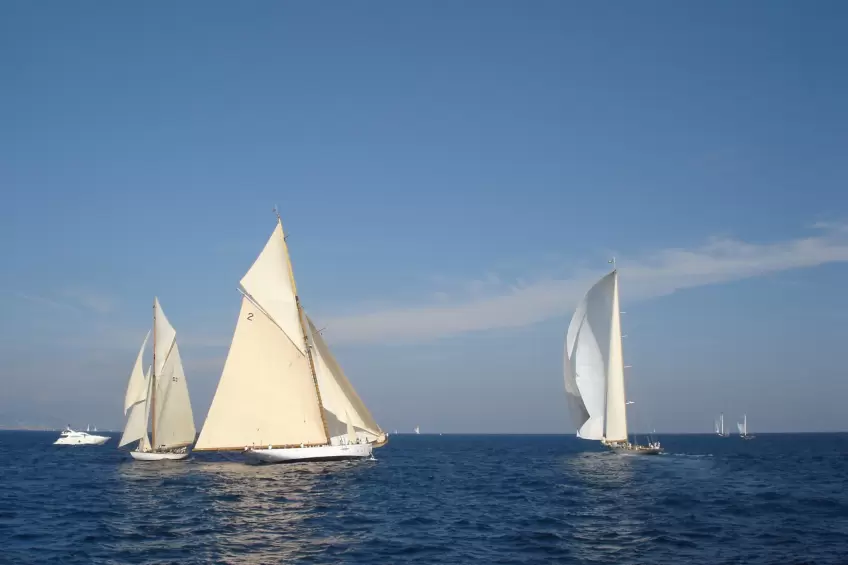 Jean-Michel Wilmotte, renowned from Wilmotte & Associés Architectes, recently introduced a groundbreaking new sailing yacht concept named the M40, stretching a sleek 40 meters. Born from a visionary collaboration with distinguished automotive and naval designer, Hermidas Atabeyki, this endeavor seeks to transform our traditional view of maritime voyages.
Drawing inspiration from both worlds, the M40 seamlessly merges the luxurious aesthetics of a sailing yacht with the undeniable strength typical of a motor yacht. A deliberate focus on spacious interiors, tranquility, and an overarching sense of well-being are evident in its design.
It employs cutting-edge construction materials, notably a composite superstructure, polished teak decks, and a sturdy aluminum hull. The synergy of these elements bestows the yacht with an unparalleled combination of lightness and durability.
M40's Hybrid Engine Excellence
Performance is paramount, and the M40 doesn't disappoint. It houses twin powerful engines, each pushing out a formidable 500 horsepower. This allows for a smooth cruising experience at 12 knots even under sail.
But the real hallmark of this design lies in its avant-garde hybrid engine system. The M40 incorporates both rechargeable electric mechanisms and conventional thermal power sources. This innovative approach not only curtails fuel intake but also boosts the efficiency of the yacht's overall power mechanism.
Further setting the M40 apart from its contemporaries is its dedication to renewable energy. The yacht is tastefully adorned with photovoltaic panels on its sails, harnessing the sun's energy. Additionally, strategically positioned air inlets on the twin masts pull double duty.
They capture and retain wind energy and, in doing so, ensure a well-regulated interior climate, keeping comfort at the helm. The M40 concept, a brilliant collaboration between Wilmotte and Atabeyki, sets a new benchmark in nautical design.
Embodying sustainability without compromising luxury, this yacht seamlessly blends environmental responsibility with opulence. With every detail meticulously crafted, it offers an unparalleled sailing journey, catering both to the eco-conscious and the aficionado of luxury. More than just a vessel, the M40 is a visionary statement, illuminating the future direction of maritime evolution.