Running will come back in Milan
by
| VIEW 924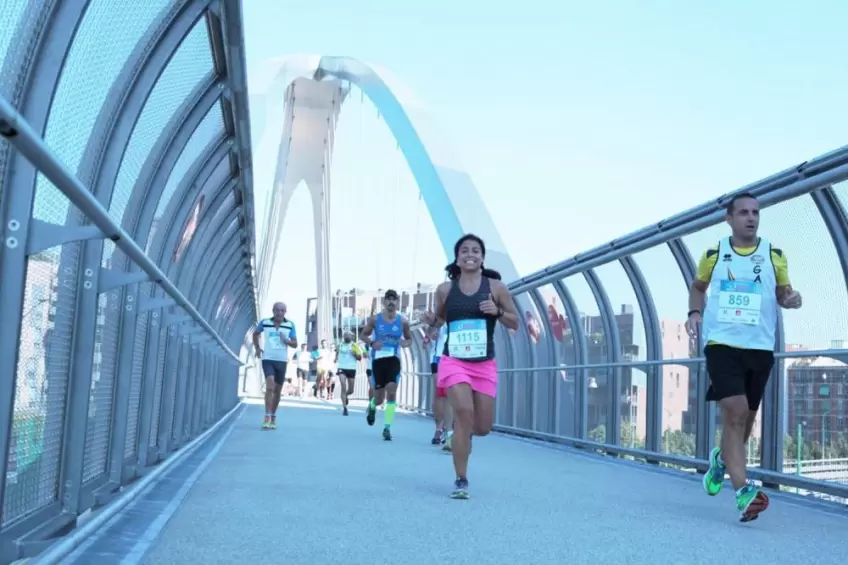 Salomon Running Milano is confirmed and it will take place, as usual, on Sunday 27 September 2020
. Milan is there, with all its desire to start again and run fast again, with all its vitality and energy, with the greenest running sport event in town, after all the pain due ti the global pandemic which hit very hard the Italian city.
Salomon Running Milan, in full compliance with the health regulations in force, will be the first real running competition in the Lombardy post-coronavirus capital, the first real return to the normalcy that we took for granted and instead this year we understood that it is of fundamental importance for our existence.
It will be an opportunity to return to live the challenge, share emotions, confront opponents and find many friends. Finally thousands of runners will be able to return to train with a real and concrete goal, dreaming of a medal and a goal.
In the coming weeks, registrations will open and registration methods will be given to win the bibs, the number of possible participants will be large but limited, for any further information the website and social networks will be constantly updated.
Last year there were over 4,000 members, 1,500 women, 17 Italian regions present, runners have always loved this event thanks to a different race track than many other competitions.
This edition and its news
Maybe this year the participation numbers will be slightly reduced, but what matters is that the Milan that runs starts, there is a desire for freedom, to conquer spaces again, to breathe fresh air, well-being, positive sensations and Salomon Running Milan in the 9 past editions has always given all this and will still do so on September 27th.
It will be a Special Edition, the special birthday of the 10th anniversary is already decided it will be for September 2021, but in less than three months you can live a day that will remember the origins of Salomon Running Milano which has a very trail-like soul in its DNA .
Milan is a city in constant evolution, now the race will develop mainly between the CityLife Park where there will be the race village and the commercial village, also in compliance with the health directives in force, the Portello Park with its spectacular helical cone and precisely the mountain of San Siro with its paths, the difference in height and the many legends that accompany it.
There will be three distances, still under study and final approval, an event that will be more trail than ever, almost all on dirt roads, very little asphalt, ups and downs, effort and commitment to the longest distance, while fastest and flowing, but always in the parks and between the greenery, for the two shorter distances