Semenya Triumphs: European Court of Human Rights Rules in Her Favour
by
FARUK IMAMOVIC
| VIEW 283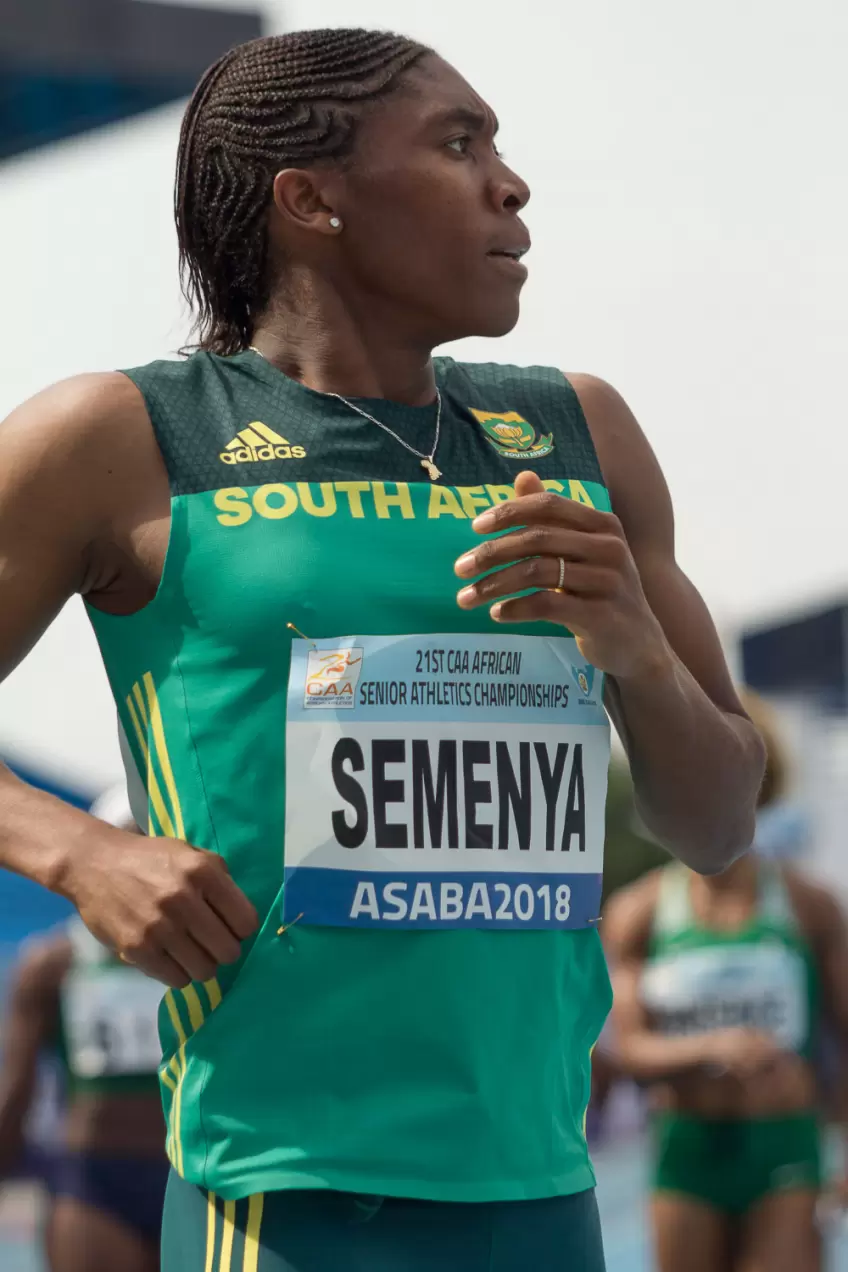 In a landmark decision, the European Court of Human Rights (ECHR) has ruled in favor of South African athlete Caster Semenya, thereby rekindling her hopes to compete again in women's middle-distance track events.
A Contentious Career
Throughout her career, the question of Semenya's gender has been a subject of much contention.
Semenya, now 32, has bagged two Olympic and three world gold medals in the 800-meter race before her eligibility to compete in women's events came under scrutiny in 2019. The reason for the debate stems from Semenya's medical condition - hyperandrogenism, characterized by higher than normal levels of testosterone.
This hormone is known to increase muscle mass, strength, and hemoglobin, thereby affecting endurance. The International Association of Athletics Federations (IAAF) insisted that she must reduce her testosterone levels to that of a "healthy woman with ovaries", offering solutions such as birth control pills, a monthly injection, or surgery.
Semenya, however, refused these interventions. She underwent hormone therapy from 2010 to 2015, which reportedly had a significant impact on her health.
Semenya's Fight for Fairness
In pursuit of justice, Semenya appealed to the highest sports court—the International Court of Arbitration for Sport (CAS) and the Swiss Federal Court (SFT).
Unfortunately, both ruled in favor of the IAAF. She then tried to compete in the 200 and 3,000 meters, but to no avail. Her final hope was an appeal to the ECHR in Strasbourg, which ruled in her favor after a 4-3 vote. The ECHR underscored the need for the CAS and the SFT to give Semenya another opportunity to challenge the ruling requiring female athletes with high natural testosterone to take drugs to lower it.
According to the ECHR statement, "The Court found in particular that the applicant had not been afforded sufficient institutional and procedural safeguards in Switzerland to allow her to have her complaints examined effectively." However, the IAAF immediately dismissed the ECHR's judgment.
"We remain of the view that the DSD regulations are a necessary, reasonable and proportionate means of protecting fair competition in the female category," World Athletics stated in response. They also expressed intentions to liaise with the Swiss Government to encourage them to seek referral of the case to the ECHR Grand Chamber for a final and definitive decision.