Faith Kipyegon Dominates, Sets New 1,500-Meter World Record
by
FARUK IMAMOVIC
| VIEW 1246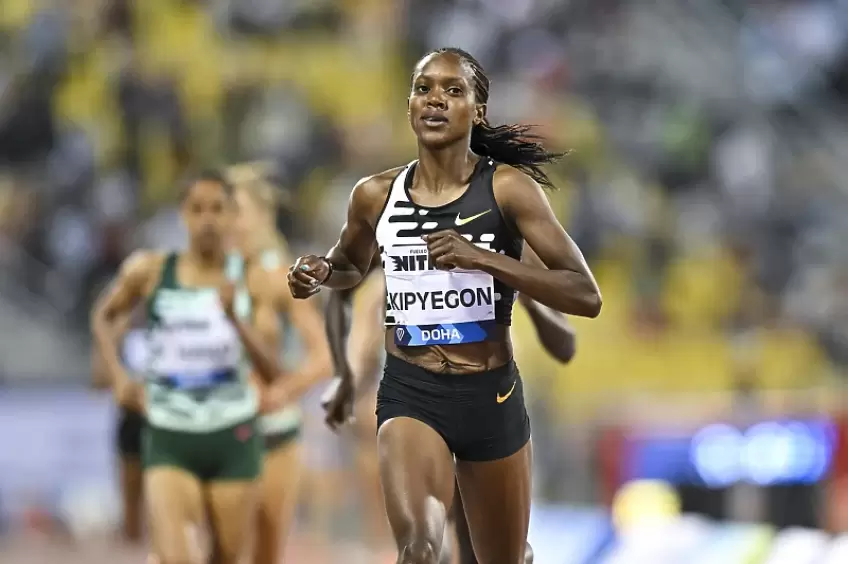 The world of athletics is a theater of dreams, a place where athletes rise and fall, records get shattered, and new champions are born. This past Friday, we witnessed such a dramatic spectacle at the Diamond League meeting in Florence, featuring a star-studded cast of international track and field athletes.
Among them was Kenya's Faith Kipyegon, whose astonishing performance resulted in a breathtaking new world record in the 1,500-meter race.
Kipyegon Shatters 1,500-Meter World Record
Faith Kipyegon, a 29-year-old two-time Olympic champion from Kenya, captured global attention by eclipsing the previous world record for the 1,500-meter race.
She stopped the clock at an extraordinary 3:49.11, slicing nearly one second off the previous record of 3:50.07. That mark had been held since 2015 by Genzebe Dibaba of Ethiopia. Upon crossing the finish line, an emotional Kipyegon held her head in disbelief, tears of joy streaming down her face. "I am really thankful; today was a wonderful day in which everything came together," she said. "The World Record was in my mind since last year, but I wanted to approach it slowly by slowly to see what was possible this year.
Now I have achieved what I wanted and what was in my heart and in my mind. All the athletes waiting for me at the finish line made me emotional. Thanks, everybody."
Faith Kipyegon, congratulations on your fantastic and spectacular feat of breaking the 1500m WORLD RECORD at the Florence Diamond League!

Your run was amazing! pic.twitter.com/sv4UbLCFHD — Raila Odinga (@RailaOdinga) June 2, 2023
Other Record-Breaking Performances
Kipyegon's record-breaking performance was the centerpiece of a remarkable meeting that saw several other standout performances.
Dutch athlete Femke Bol set the year's best time in the 400-meter hurdle race, achieving a phenomenal 52.43 seconds. In doing so, she broke the meeting record of 52.82 seconds held by American Lashinda Demus since 2010. The record-breaking didn't stop there.
Ethiopian Sembo Almayew also set a new record in the 3,000-meter steeplechase race. Her time of 9:00.71 minutes not only broke the meeting record but also marked both a personal best and the world's fastest time this year. She bettered the previous meeting record by a substantial four seconds. Looking forward, the next Diamond League competition is set to take place on June 9 in Paris.