From Glory to Desperation: Nijel Amos Sells Olympic Medal to Support His Family
by
| VIEW 257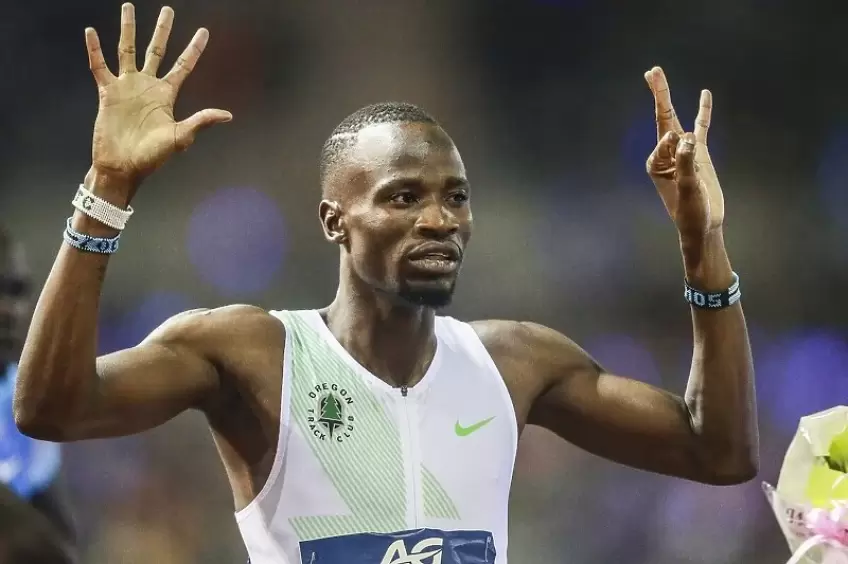 Renowned athlete Nijel Amos, a prominent figure in the world of athletics, has been compelled to part ways with the coveted silver medal he secured in the 800 meters event at the 2012 London Olympics. The decision comes as a result of a three-year ban imposed on him for doping, casting a shadow over his career and forcing him to explore alternative means of financial support for his family
.
Athlete's Reputation and Finances Take a Hit Following Doping Ban
The Athletic Integrity Unit, responsible for maintaining the integrity and fairness of competitive sports, made an official announcement on May 3, revealing the suspension of Amos.
This punitive measure followed the discovery of a banned metabolite in his urine sample during an out-of-competition test. Initially facing a potential four-year ban, Amos' penalty was reduced after he confessed to using prohibited substances.
Offering an explanation for his admission, Amos stated, "Given the circumstances surrounding the case, my legal team and I saw it fit to take that direction so that I get a reduction on my ban." Evidently, the advice from his legal counsel played a pivotal role in his decision to sign the confession.
The substance detected in the body of the 29-year-old athlete, known as GW1516, alters the body's metabolic process for fat. Addressing reporters in his native Botswana on Tuesday, Amos revealed the precarious financial predicament he finds himself in, asserting, e further elaborated on his efforts to seek counsel from various financial advisors and engage with potential buyers, with an initial offer of 4.5 million Botswana pulas ($339,750) already on the table.
Notably, he anticipates that the upcoming release of his documentary on Netflix may significantly increase the medal's value to an impressive 7.5 million Botswana pulas.
Amos's Determination Shines Through as He Aims for Redemption in 2025
Amos's silver triumph in London holds significant historical importance as it marked Botswana's maiden Olympic medal.
The African nation achieved further success by securing a bronze medal in the men's 4x400m relay at the 2021 Tokyo Games, further solidifying their presence on the global athletic stage. Despite his current setback, Amos remains resolute in his ambitions.
He expressed his intention to return to the track following the completion of his sentence, which extends until July 2025. "I have no plans to retire," Amos declared, emphasizing his commitment to the sport. He remains optimistic about his future prospects, stating, "I am still in good shape and I am hopeful that I will rise again in the World Championships in 2025," illustrating his determination to reclaim his position among the world's elite athletes.
As Nijel Amos navigates the aftermath of his doping ban, the sale of his cherished Olympic medal symbolizes both the personal and financial toll he faces. Nevertheless, his unwavering spirit and aspiration for redemption fuel his drive to make a triumphant comeback on the track, proving that his athletic journey is far from over.