Unexpected presence: Prince Harry and Meghan Markle attend Vancouver Canucks game
by
SEAD DEDOVIC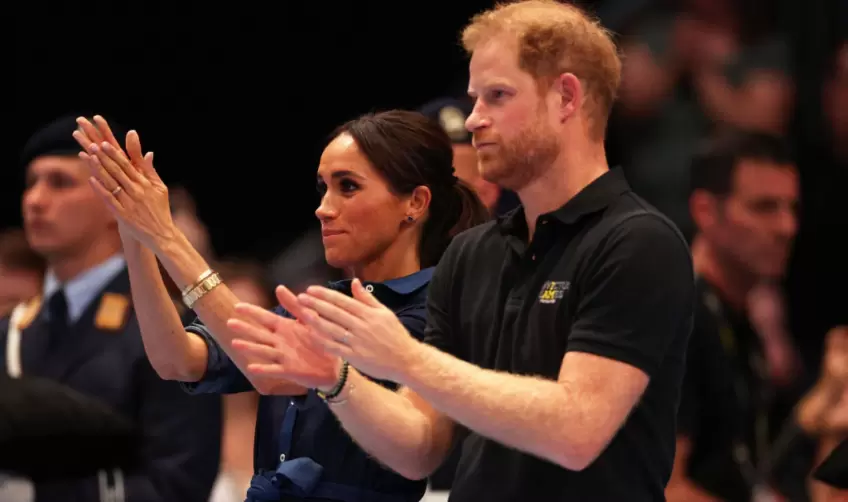 Prince Harry and Meghan Markle enjoyed a night at the Vancouver Canucks game against the San Jose Sharks. They sat in a VIP box after Harry did the ceremonial puck drop. Their presence caused a large number of reactions, and so it was this time as well.
Many were delighted by the fact that Markle and Harry were at the match. The jumbotron highlighted Harry's Invictus Games in Whistler and Vancouver from Feb. 8 to Feb. 16, 2025. Harry founded the Invictus Games Foundation, which supports injured servicemen and women.
Hertl, a San Jose Sharks forward, shared his thoughts after the game. Harry also showed how big of a person he is with this. His fight for peace, equality, and desire to help everyone is the reason why many people love him.
Tomáš Hertl and Rick Tocchet react
Tomáš Hertl made many laugh with his statement at the end of the match.
This great NHL player had to tell Harry to drop the puck. However, this is a moment that the 30-year-old Czech will never forget.
"I actually had to tell him (to drop the puck) because he keeps holding and smiling," Hertl said, as quoted by theprovince.com!
"I'd say, 'it's time to drop it.' But it's a cool moment. For sure I will remember that one". After the match, Canucks head coach Rick Tocchet had doubts about whether he did the right thing when he gave a fist bump to Harry.
He still doesn't know if he was allowed to do that. However, Rick, just like Hertl, will remember this moment forever. "I gave him a fist bump, I don't know if you're allowed to do that. I did it, he did it. He kind of looked at me but he did it," Tocchet said.
Vancouver Canucks