Ravens' Lamar Jackson determined to avoid 0-3 playoff record
by
| VIEW 110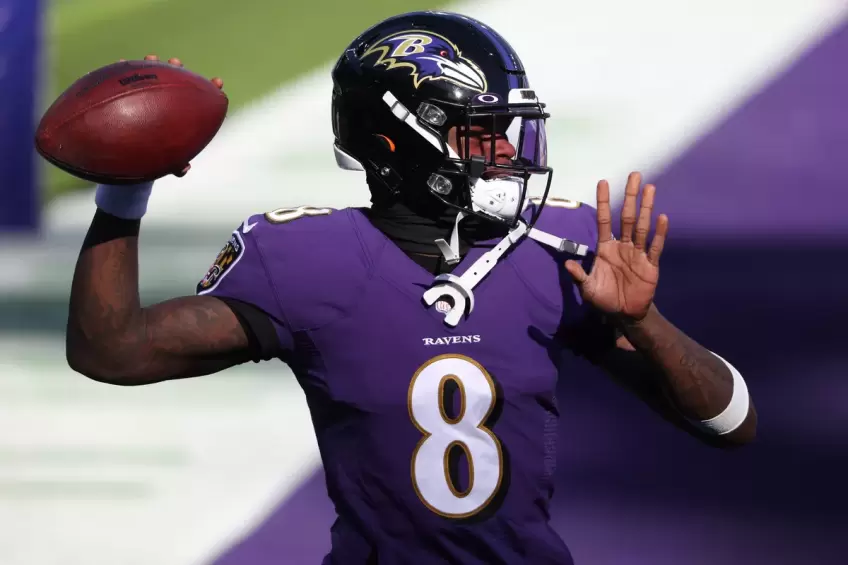 Baltimore Ravens quarterback Lamar Jackson is determined to lead his team to a playoff win this weekend and avoid becoming only the second quarterback in the Super Bowl era with a 0-3 record in first three playoff games.
Jackson, the 2019 NFL MVP, struggled against the Los Angeles Chargers in his first playoff game in 2018 and last season he didn't impress against the Tennessee Titans in his second playoff game. "Definitely trying to erase that narrative right there," Jackson said ahead of the wild-card round game against the Tennessee Titans.
"That's the No. 1 [goal] right there on my mind." Last season, the Titans had a bye after finishing the regular season with the best overall record. Then they suffered a shock loss at home as the Titans thrashed them 28-12.
A year later, the Bengals are set to once again meet the Titans in the playoffs but this time the game will be hosted in Tennessee. "It's win or go home right now," Jackson said. "I don't really care what people got to say.
I've only been to the playoffs twice in my young career. Other people have been in the league forever and haven't been to the playoffs at all. It is what it is."
Jackson now has more experience
Jackson was absolutely far from his usual level in each of his first two playoff games.
"Just focus on the task at hand," Jackson said when asked about his biggest takeaways from his playoff experience. "When you get in there, just take your time because things are going to happen the way it should.
Don't try to make things happen right away. Just take your time. I feel like that's what I did a little bit sometimes throughout the games, just trying to do too much instead of taking my time." Jackson suggested that last season he didn't really benefit from having a bye week.
This season, the Ravens won't have a bye week. "Myself, last year when we had that long break, I was kind of sluggish. I wasn't really quick off my twitches," Jackson said. "I wasn't quick at all. Having games back to back, it feels pretty good.
No bye week for us. We're going straight into it, heads up high and with our eyes focused on the task at hand. We just have to finish. That's the key for us."