Buffalo Bills Coach Sean McDermott Banks on Offensive 'Subculture' for a Spark
by
ZAIN UL ABEDIN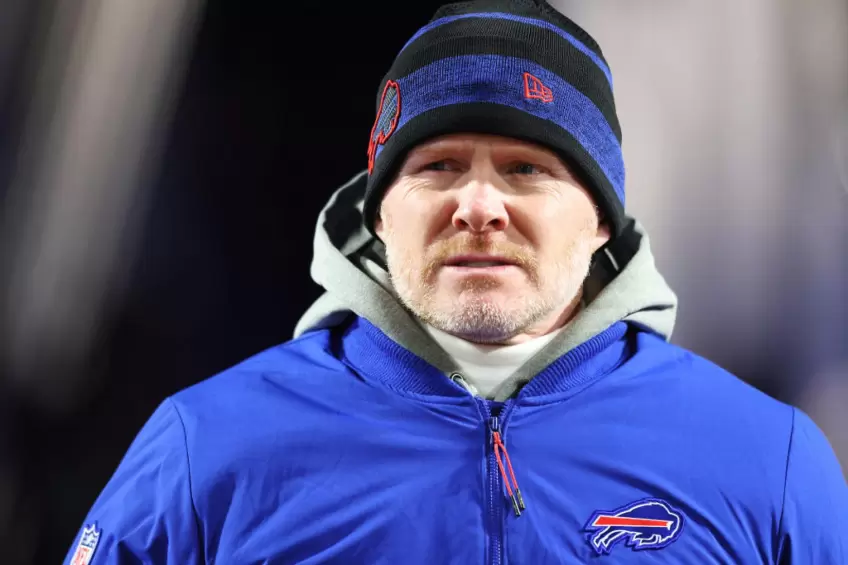 In the wake of a disheartening 24-22 loss to the Denver Broncos on Monday night, the Buffalo Bills found themselves at a crossroads. Lingering issues with turnovers, a lack of offensive cohesion, and underwhelming performances despite a superstar quarterback had become a recurring nightmare for the team.
Head coach Sean McDermott decided that it was time for a change, and he made a significant move by relieving offensive coordinator Ken Dorsey of his duties. The Bills' season had reached a precarious point, with their record standing at 5-5 after their third prime-time defeat, largely attributed to costly turnovers.
Buffalo's ball security woes were evident, ranking second only to the Cleveland Browns in the NFL with 18 turnovers. The offense appeared tense and plagued by anxiety, constantly haunted by the fear of interceptions and fumbled snaps.
McDermott acknowledged that this lack of confidence was a significant factor in Dorsey's dismissal, and it ultimately led to the promotion of quarterback coach Joe Brady. McDermott emphasized the importance of building a positive subculture within the offense, one that fosters confidence, energy, and a relentless focus on winning.
He noted that success on the field is often determined by the intangibles that occur between plays.
Buffalo's Offensive Puzzle
Buffalo boasts an impressive array of offensive talent, featuring star quarterback Josh Allen and elite receiver Stefon Diggs.
Despite inconsistencies in the run game and at the receiver position, the Bills have the ingredients for success, including rookie tight end Dalton Kincaid and a solid offensive line. The question arises: Are Buffalo's struggles primarily a coaching issue or something else entirely? The Bills rank eighth in points per game and seventh in yards per game, but their losses have rarely come in high-scoring shootouts.
Advanced metrics also favor the Bills' offense, ranking them first in success rate and third in expected points added per play. However, Allen's high interception count suggests that bad luck may be a significant factor. While acknowledging the role of bad luck, McDermott understands that the team's playoff aspirations demand more.
With Super Bowl expectations, Buffalo cannot afford to play .500 football. McDermott's decision to turn to Joe Brady is aimed at bringing a new presence and energy to the team, rather than implementing complex schematic changes.
As the Bills prepare for a crucial Week 11 matchup against the New York Jets, fans may not see an immediate transformation on the field. However, the ripple effects of Dorsey's dismissal will undoubtedly impact Buffalo's playoff prospects.
The Bills remain a team with high hopes, and McDermott's calculated move signifies their determination to stay on course and pursue a championship.
Buffalo Bills