Tom Brady comments on Jets rumors amid Aaron Rodgers injury
by
DZEVAD MESIC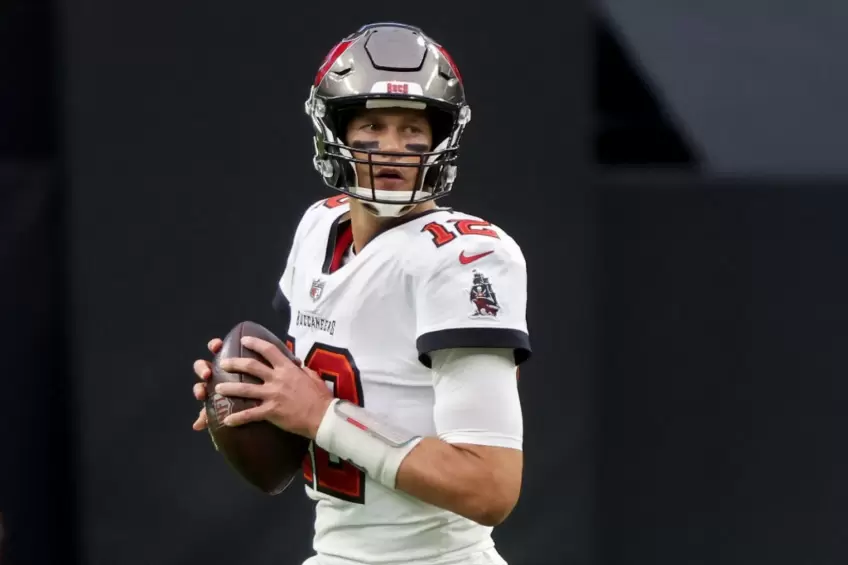 Tom Brady had indicated pretty directly that he has no intention of coming out of retirement to be Aaron Rodgers' injury replacement. The moment it became clear that Rodgers suffered a serious injury in his New York Jets debut, some started voicing for the Jets to reach out to Brady.
But the Jets named Zach Wilson as their starter and they have stuck firm in that decision despite the quarterback's poor outing in a 30-10 loss to the Dallas Cowboys on Sunday. On the latest episode of his podcast, Brady was asked by host Jim Gray if the Jets reached out to him.
"No, no, no -- next question! You already know. I love being with you guys on Mondays and I love what we got goin,'" Brady said on his "Let's Go!" podcast.
Brady thought Rodgers would have a great year with the Jets
Just days before the 2023 NFL season started, Brady tipped Rodgers to have a great first year with the Jets.
In 2020, Brady left the New England Patriots after two decades and won the Super Bowl in his first season with the Tampa Bay Buccaneers. "And now you get to go to a new place with a different type of emotional energy. And I'm excited for him.
He'll be invigorated. Looks like he's having a good time up to this year. I know he has been engaged in the offseason, which is always great, and really trying to connect with his teammates. So I'm excited to see what he does.
They have a really good team. They have a really good offense. And, you know, Aaron's been, when he's got good receivers, man, it's pretty dangerous. I think he's going to have a great year;" Brady said of Rodgers' first year with the Jets just days before the 2023 NFL season started.
Tom Brady
Jets
Aaron Rodgers
• Why Do Aaron Rodgers and Mekhi Becton Share a Special Bond at the Jets?
• Jets Release Veteran Player Previously With Aaron Rodgers in Green Bay
• Aaron Rodgers Sets Terms for 2023 Jets Comeback
• Jets QB Aaron Rodgers Under Fire: Allegations of Faking Achilles Injury Surface
• Garrett Wilson Discusses Jets' Offensive Woes: At a Loss for Words
• Week 12: Dolphins-Jets Injury Report, Hill and Achane Update