Guy Fieri & Homage: NFL Team Flavor Tees
by
FAIZAN RASOOL
| VIEW 158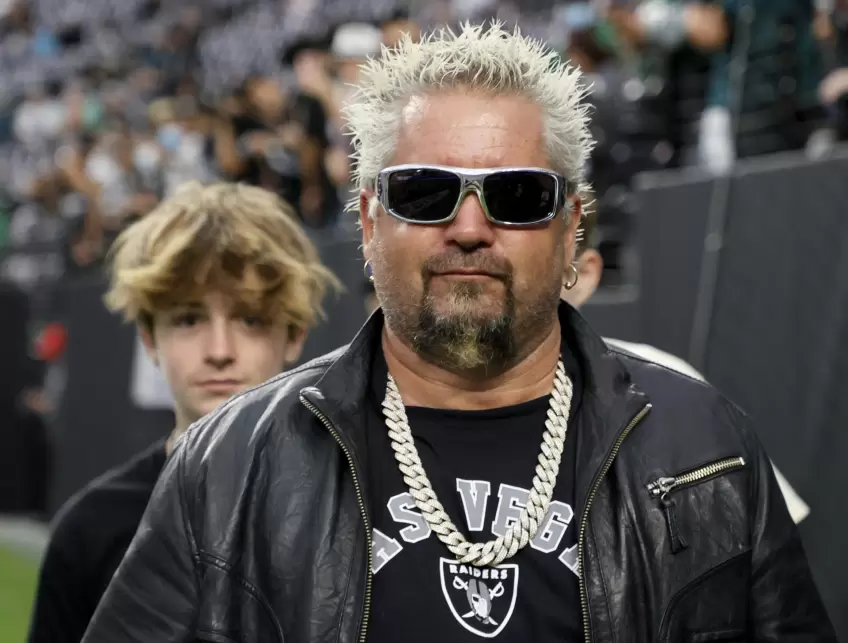 Renowned celebrity chef and television personality, Guy Fieri, in a groundbreaking collaboration with the apparel brand Homage, proudly unveils the NFL x Flavortown T-shirt collection. This one-of-a-kind collection boasts flavors iconic to each of the 32 NFL teams.
Speaking on the concept behind the collection, Fieri quipped, "Football and food have an inseparable bond. Everywhere I've traveled in the U.S., the signature local dish gives away which NFL team the community passionately supports.
These unique culinary choices are as symbolic as the teams' mascots. It was high time someone celebrated these iconic dishes in T-shirt form. Game on!"
Fresh Catch Division Highlights
A sneak peek into the "Fresh Catch Division" reveals shirts paying tribute to: New England Patriots: With flavors of New England Clam Chowder & Lobster
Los Angeles Chargers: Celebrating their love for Fish Tacos ...
and several others including the Tampa Bay Buccaneers' famous Grouper Sandwich and the San Francisco 49ers' delectable Clam Chowder Bread Bowl. The "Deep-Fried Division" salutes: Tennessee Titans: Celebrating the spice of Nashville H*t Chicken
Los Angeles Rams: Bringing in the sweet and savory Chicken & Waffles ...
not forgetting the Las Vegas Raiders and their indulgent Trash Can Nachos. In the "Handhelds Division": Philadelphia Eagles: Iconically represented by the Philly Cheesesteak
New York Jets & Giants: Both sharing the spotlight with the New York Style Pizza ...
and who can forget the Chicago Bears and their beloved Deep Dish Pizza? Lastly, the "Grill Master Division" fires up with: Buffalo Bills: Drenched in flavors of Buffalo Wings
Kansas City Chiefs: Mouth-watering BBQ Spareribs ...
and the Dallas Cowboys championing with Texas Style BBQ. The NFL x Flavortown T-shirts, appealing to a wide range of fans, are available in a variety of unis*x adult sizes, from XS through 3XL. This extraordinary partnership was masterfully coordinated by Flavortown's licensing agent, IMG.
Eager fans are already flocking to Homage.com and NFLShop.com to get their hands on these delectable tees, celebrating both their team spirit and local culinary delights. Dive into Flavortown and wear your flavors with pride!