Rafael Nadal praises Pau Gasol
by
| VIEW 493
Rafael Nadal is an absolute legend of Spanish sport, who has been able to extend his career far beyond initial expectations. The former number 1 in the world remained at a very high level even after he was over 30, although injuries returned to appear this year.
The 35-year-old from Manacor had to deal with a foot problem, which severely limited him during Roland Garros. Rafa was unable to play his cards to the end in Paris, having to yield to Novak Djokovic in the semifinals. From there came the decision to give up Wimbledon and the Tokyo Olympics, in the hope of getting back in good shape on American hardcourt.
However, a couple of matches in Washington were enough for him to realize that the problem was not solved. Nadal has therefore chosen to close his 2021 prematurely and has undergone a small foot treatment in recent weeks. Meanwhile, another absolute myth of Spanish sport like Pau Gasol has announced his retirement from basketball.
During his 23-year career, Pau won two NBA titles and three Olympic medals. In a recent interview with Cadena SER, the 20-time Grand Slam champion paid tribute to the six-time NBA All-Star. Nadal said: "Pau Gasol is one of the greatest legends of Spanish sport, so it is sad that he has decided to retire.
At the same time, I am happy that he was able to end his career as he wished. He leaves an indelible legacy that extends far beyond basketball." Nadal and Gasol are longtime friends: "Our relationship goes far beyond professional esteem.
It would be great to join our paths one day and carry out some projects together. Pau is a symbol in all respects, he managed to do things that seemed impossible in our country. He played in the NBA, won rings, played the All-Star Game, led the Spanish selection at the Olympics and the World Cup.
I can only wish him the best for the future."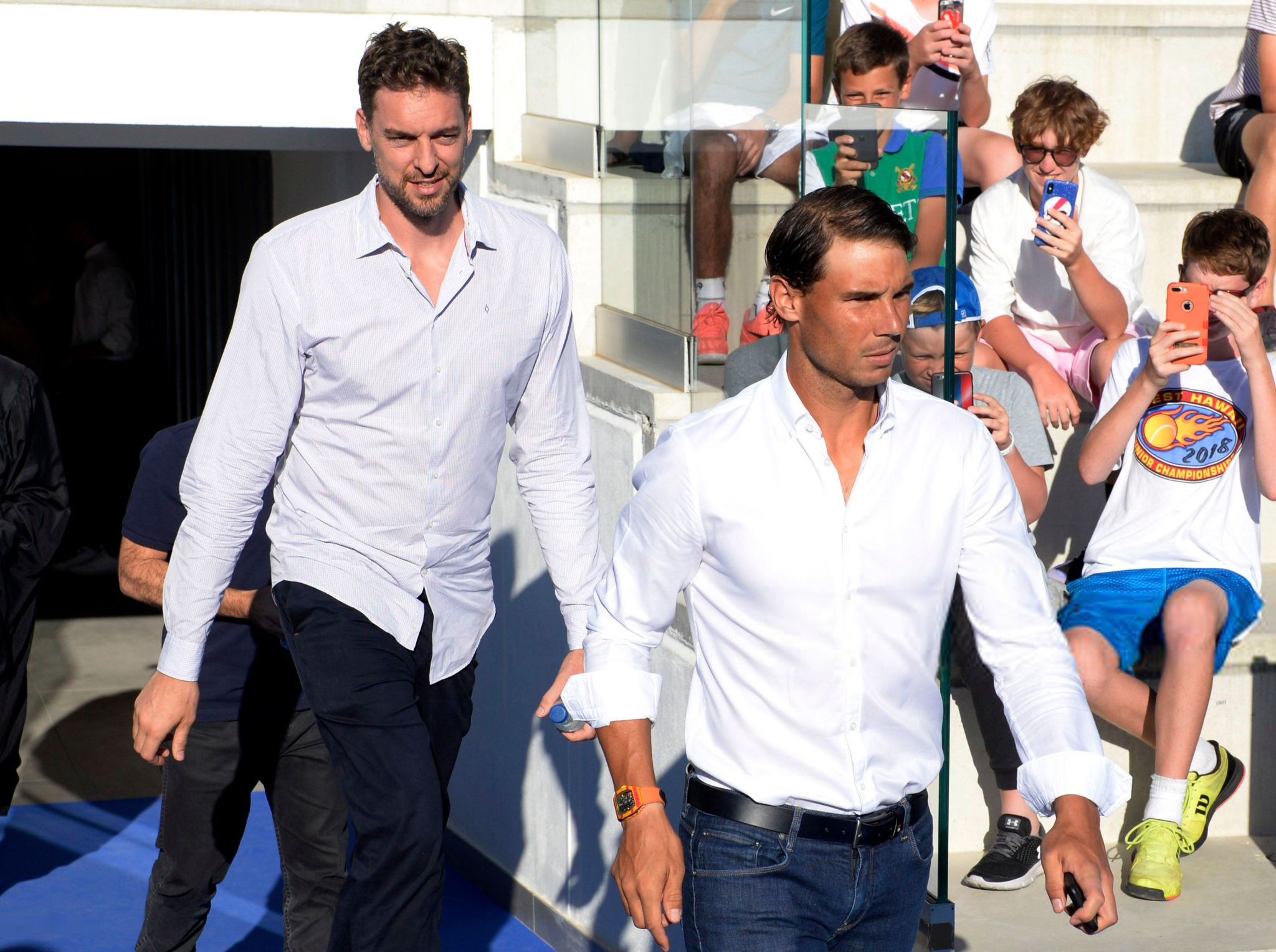 Roger Federer: "Anything I can do will only be a bonus"
Roger Federer's 2021 didn't go the way he himself and his fans would have liked. Not only did the Swiss phenomenon fail to repeat the miracle of 2017, but it was immediately clear how far it was from 100% of the condition.
The former world number 1 has played a pittance of 13 official matches this season, collecting the best results at Roland Garros and Wimbledon. Favored by a not impossible draw, the 40-year-old from Basel reached the quarterfinals on Church Road, where he surrendered clearly to the Polish Hubert Hurkacz on Center Court.
That still remains the Swiss Maestro's last appearance on a tennis court, given his decision to forgo the Tokyo Olympics and have his right knee operated for the third time. His return will not take place before 2022, as long as the physicist grants him yet another return.
During a long interview with the microphones of GQ Magazine, the Maestro explained that he did not want to put any pressure on himself at this stage of his life. Federer said: "At this moment in my life, I realize I can't ask for anything better.
I have a beautiful wife and four children, there is no reason not to be happy like this. My daughters are already 12 years old, I was 28 when we brought them into the world. And then there are my boys, who have turned seven. I have a wonderful life and I can't really complain."
The eight-time Wimbledon champion seems to have resigned himself to the idea of ​​no longer being able to win the Grand Slams: "As for my career on the tour, what I will be able to do is just a bonus and an extra.
Now I can spend more time with my family and friends, as well as doing many things that I had been forced to put aside in previous years." The Swiss is destined to come out of the Top 10 for the first time since 2017, a detail that will not affect his newfound smile.
"It is clear that at my age I have a different perspective than all other players," admitted the eight-time Wimbledon champion. "On the one hand I am thrilled to be 40, on the other I often joke about it. I can't believe I hit 40, he's just crazy!
Overall, I am happy with the moment I am living in. I remember when I turned 20, I thought I knew who I really was. The reality is that I had absolutely no idea. At 30 you have a slightly clearer perception, while at 40 you are perfectly aware of your essence," continued Federer.