Mavericks' Luka Doncic: Every time Stephen Curry shot ball, I thought it was going in
by
| VIEW 101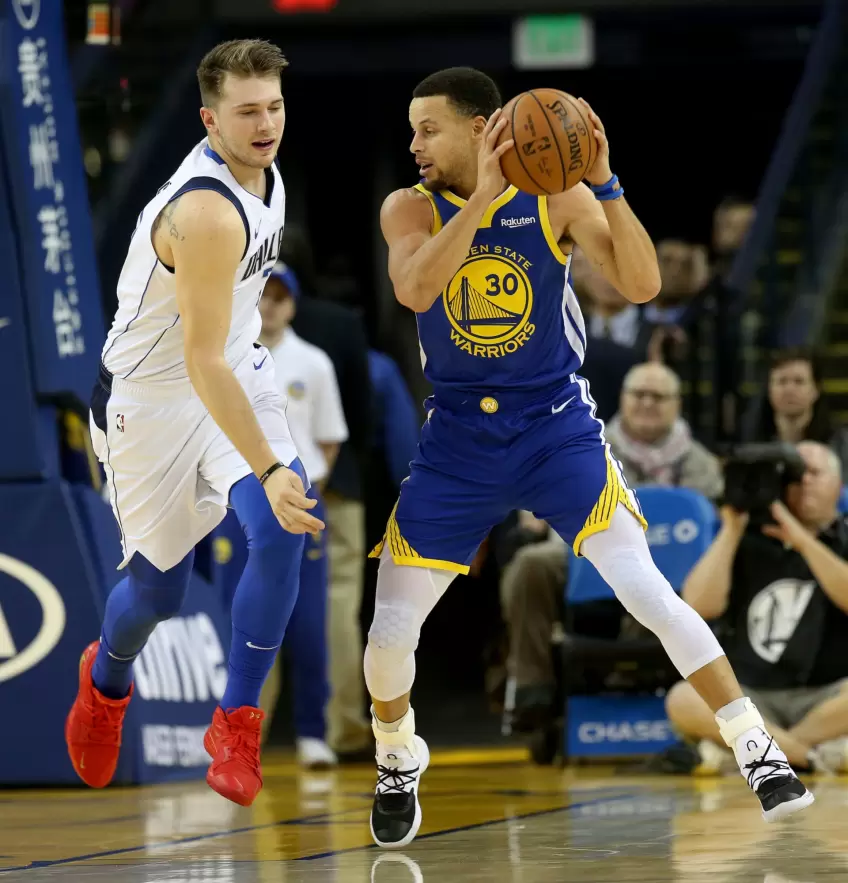 Golden State Warriors star guard Stephen Curry hit 11 three pointers and scored 57 points but it wasn't enough as the Dallas Mavericks edged out his Warriors. Curry put on a clinic on Saturday night in Dallas but the Luka Doncic-led Mavericks managed to claim a narrow 134-132 win over the Warriors.
"Sublime," Warriors head coach Steve Kerr said of Curry's performance. "It was ridiculous the shots he was hitting. The degree of difficulty. The ease with which he made them. He's never played better. We're talking about a two-time MVP, three-time champion -- I've never seen him like this.
He just looks so strong to me. He's always obviously been an incredible shooter, but he looks stronger to me, just getting by people, fending them off on drives to the rim, finishing. And of course the shotmaking is almost unfathomable what he's doing out there."
Doncic was impressed by Curry
Doncic scored a team-high 42 points and led the Mavericks to a tight win over the Warriors. "Every time he (Curry) shot the ball, I thought it was going in," Doncic said in a postgame interview with ESPN.
Curry, who missed the majority of last season due to injuries, is now feeling perfectly fine and that's showing on the court. "I feel strong," Curry said. "I feel like I got a good rhythm, and obviously coming off of last year I'm just enjoying being back out there and being healthy, so definitely feel in control of my game, learning with my team as we continue to try and get better and build some momentum this season.
It's kind of a weird year. I'm playing well, and we're getting better as a team -- just we got to get those wins stacked up and then we can all feel a little bit better about ourselves." Curry dominated against Dallas but fortunately for the Mavericks they managed to escape with a win.
"I don't know if there's a harder guy to play in basketball right now than Steph Curry," Mavericks coach Rick Carlisle said. "Because of all the different ways he affects the game and just his uncanny ability to make shots from anywhere on the floor.
It's easy to get discouraged when a guy's making 30-foot shots in your face and all that kind of stuff, and our guys just hung in and found a way to win it."