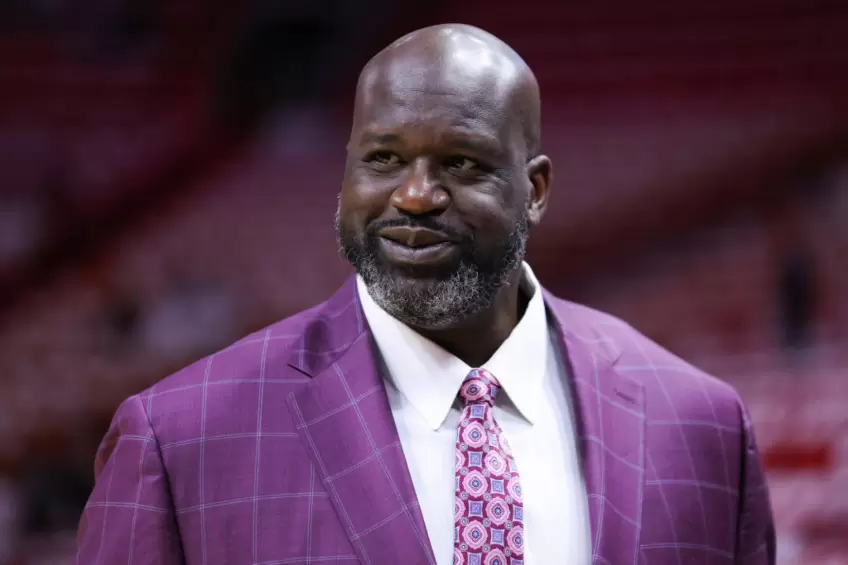 Basketball legend Shaquille O'Neal is setting his sights on a unique ambition outside the court: establishing an NBA franchise in Las Vegas. This interest aligns with the league's potential expansion into Sin City, which has garnered significant attention in sports.
O'Neal, known for his dominant presence on the court and charismatic persona off it, previously expressed a desire to helm such a venture independently. "I would like to have my group," he stated at a charity event in Las Vegas, emphasizing his aspiration to lead without partners.
Recently, however, O'Neal hinted at a more flexible approach. Speaking to The Messenger's Arash Markazai, he revealed, "If there's ever an NBA team that's going to come here, I would like to be involved, with LeBron, without LeBron, I just want to be involved." This comment opens the door to potential collaboration with other NBA greats, including LeBron James, who has also shown interest in a Las Vegas team.
NBA Legends Eye Ownership
LeBron James, an active player for the Los Angeles Lakers and former teammate of O'Neal with the Cleveland Cavaliers, has been a vocal proponent of bringing an NBA team to Las Vegas. James' involvement in sports ownership isn't new; he acquired a 2% stake in the Liverpool Football Club through the Fenway Sports Group in 2011.
His interest in expanding into NBA ownership, particularly in Las Vegas, aligns with O'Neal's ambitions, though the specifics of any partnership or independent venture remain speculative. The concept of former NBA players transitioning into team ownership isn't unprecedented.
Once the principal owner and chairman of the Charlotte Hornets, Michael Jordan set a precedent for players moving into significant ownership roles. Similarly, Dwyane Wade and Grant Hill have acquired minority stakes in the Utah Jazz and Atlanta Hawks, respectively.
O'Neal is no stranger to ownership roles, having held a minority stake in the Sacramento Kings. The NBA's current focus on securing a new national media rights deal places the expansion discussion on the back burner. However, Las Vegas and Seattle are prime candidates for new teams once the league resumes expansion talks.
While it's too early to predict the exact dynamics of future ownership, the involvement of figures like O'Neal and James hints at an exciting, player-led future for the NBA's growth. As the league evolves, the potential for former players to shape its future through ownership becomes increasingly tangible.
O'Neal's interest in a Las Vegas team, whether in partnership with other NBA legends like James or as an independent venture, signifies a new era of player influence in the business and governance of professional basketball.
Shaquille