Mariah Simone Cheers as Kevon Looney Clinches NBA 'Iron Man' Record!
by
NOUMAN RASOOL
Golden State Warriors' Center Kevon Looney has indeed etched his name in the annals of NBA resilience. On a brisk Sunday evening, under the bright lights of the Rocket Mortgage FieldHouse, Looney's remarkable journey of determination saw him suit up for his 200th straight game—a testament to his tenacity and durability in a league increasingly conscious of player health and rest.
Looney's significant other, Mariah Simone, was quick to share the Warriors' proud announcement of this milestone on her Instagram story, signaling her support for Looney's 'Iron Man' accomplishment.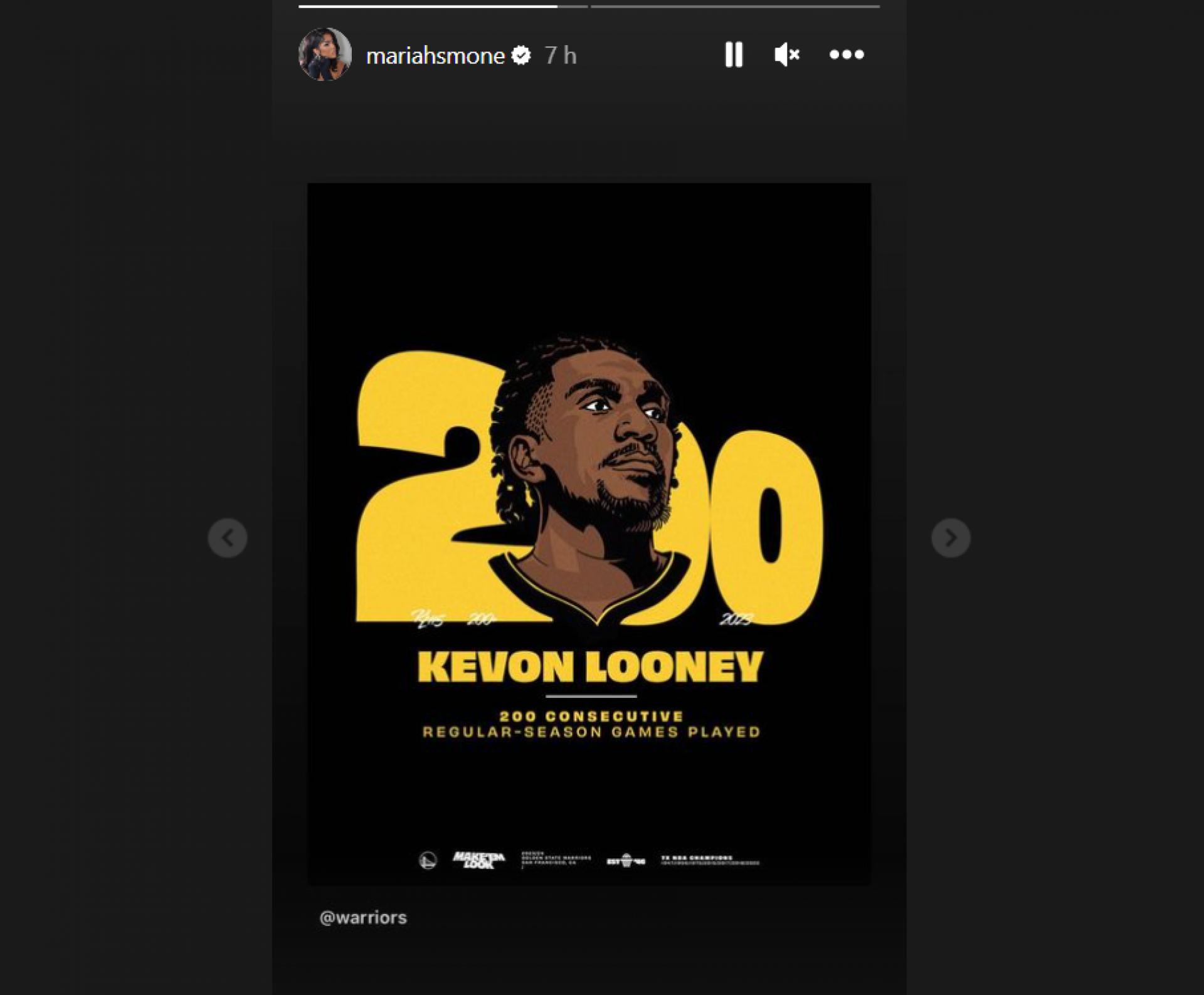 Looney's Stamina Triumph
In today's NBA, where the concept of load management is not only commonplace but strategically imperative, Looney's streak stands out as an extraordinary display of physical and mental stamina.
This is particularly noteworthy given the rocky start to his professional career, which was marred by hip problems that sidelined him repeatedly, including a substantial number of games in the 2019-2020 season due to neuropathy in his hamstring.
Looney's physical challenges can be traced back to his days with UCLA. Pre-draft murmurs concerning his hip condition were rampant, with some speculation about surgical interventions prior to his final collegiate season. Despite the concerns, the Warriors placed their confidence in Looney, drafting him 30th overall and opting to manage his recovery in-house.
The road to recovery was fraught with hurdles; two hip surgeries early in his career with the Warriors led to missed games and the agony of watching his team falter at the pinnacle of success. Then came the neuropathy diagnosis in 2019, a condition he had been unknowingly battling since the 2016-2017 season.
The pandemic-ridden 2019-2020 season limited Looney to just 20 appearances, but it also provided him an opportunity to undergo surgery on a core muscle. His perseverance paid off, as he emerged healthier to play every game in the subsequent season and continue his streak into the current season.
Against the Cavaliers, Looney's contribution of 11 rebounds and five assists in a mere 15 minutes was overshadowed by the Warriors' 115-104 defeat. However, the night remained a personal victory for Looney, who, against all odds, has displayed an ironclad will to remain a constant on the court.
This 'Iron Man' record is not merely a number but a narrative of unwavering resolve that continues to inspire both teammates and fans alike.