LeBron James Gathers NBA Elite for 2024 Olympics
by
NOUMAN RASOOL
| VIEW 457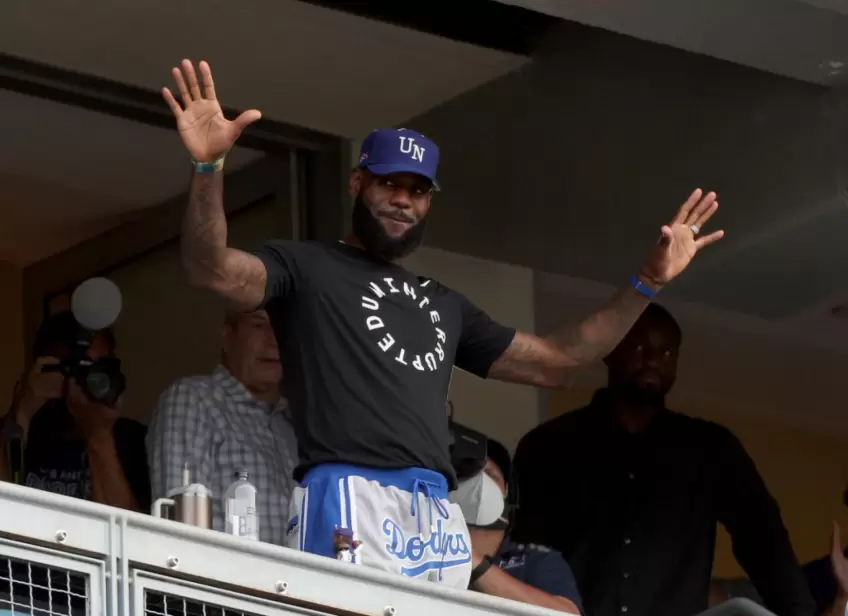 Basketball aficionado LeBron James is setting his sights on the 2024 Olympics, and he's making bold moves to craft a dream team. According to Shams Charania of The Athletic, James has been on a mission, reaching out to some of the NBA's brightest stars in hopes of uniting them for next year's showdown in Paris.
Among the elite players James has approached are Stephen Curry, Kevin Durant, Anthony Davis, Jayson Tatum, and Draymond Green. All these star players are reportedly warming up to the idea of representing Team USA in the 2024 games.
To add to this powerhouse list, Devin Booker, Damian Lillard, De'Aaron Fox, and Kyrie Irving have also expressed interest, sources relayed to Charania. While Team USA didn't fare as expected with a fourth-place finish at the recent World Cup, it's important to note that James began assembling this basketball dream team much prior to that tournament.
Charania emphasizes that despite USA's underwhelming World Cup performances recently, they have dominated the Olympics with four consecutive gold medals. James, a key player in the 2008 and 2012 gold-medal teams, is determined to extend this winning streak.
Olympics: Veterans' Final Showdown
As James will be nearing 40 and Durant approaching 35, the 2024 Paris Olympics is shaping up as their "swan song" with USA Basketball. These veterans, alongside Curry, who would be 36 and is yet to make his Olympic debut despite having two World Cup golds, are expected to form the backbone of the team.
USA Basketball's managing director, Grant Hill, when prodded for comments on this potential basketball juggernaut, remained tight-lipped. However, as per Charania, Hill is very much in the loop regarding James's initiatives and the widespread interest among NBA stars.
The assembly of such a team would not only be a testament to James's leadership but also promises to be a spectacle, as top-tier talents converge with a singular aim - Olympic gold.
Lebron James
LeBron James' Adoption Rumors: A Peek into the NBA Icon's Youth & Kin
LeBron James promised a better team and an Olympic gold medal
Sweeping LeBron James in Finals, Tony Parker Crowns Kobe Bryant 'Superior King'
LeBron James Urges Curry-Durant Reunion Following Team USA FIBA Setback
Chiefs Kelce Crucial as Mahomes Struggles Continue LeBron James Fans Rally Behind QB
LeBron James' Absence at Wade's Hall of Fame Ceremony Raises Eyebrows