Kobe Bryant will be honored with a statue outside the Crypto.com Arena
by
LORENZO CIOTTI
| VIEW 374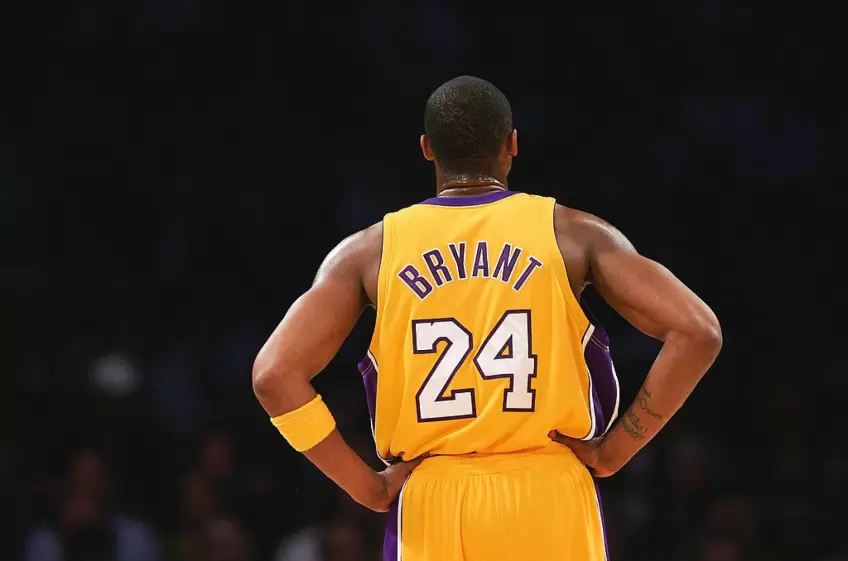 The Late Kobe Bryant will receive a great posthumous honor. In fact, the Los Angeles Lakers will pay tribute to their great champion with a statue in front of the arena where he played almost his entire career. The statue will be unveiled on February 8, 2024 at the Crypto.com Arena, as announced at Kobe Day on August 24, 2023.
The decision was communicated by his wife in a video posted on social media: "As you know, Kobe has played his entire 20-year NBA career in the Los Angeles Lakers. Since he arrived in this city and joined the organization, he is felt at home playing in the City of Angels.On behalf of the Lakers, my daughters and myself, I am so honored that, right in downtown Los Angeles, in front of the place known as the house Kobe built, we will unveil his statue so that his legacy may be celebrated forever."
Kobe Bryant will be honored with a statue outside the Crypto.com Arena
Jeanie Buss, owner of the Los Angeles Lakers, said in a statement Thursday: "There is no better place for Kobe to be honored with a statue than here in the center of our city where everyone can celebrate him and be inspired by his incredible accomplishments." Lakers general manager Rob Pelinka added: "Kobe's transcendent spirit is always and forever in our hearts and inspires us every day.
And now, with the unveiling of this powerful and beautiful statue, he will also have a physical presence. A place on the hallowed ground that Kobe created, where we can all come together and honor a mighty and great man." Vanessa Bryant announced that the statue will be unveiled in the Star Plaza before the Lakers game against the Denver Nuggets.
Kobe thus becomes the sixth former Lakers player and seventh employee of the team to be honored with a statue. Below you can watch the video shared on X by the Los Angeles Lakers account:
Kobe's legacy immortalized.

2•8•24 pic.twitter.com/WHQBXZJ2gD — Los Angeles Lakers (@Lakers) August 24, 2023
Kobe Bryant
Los Angeles Lakers
Los Angeles
Sweeping LeBron James in Finals, Tony Parker Crowns Kobe Bryant 'Superior King'
Kobe Bryant's Daughter's Snakeskin Dedication Lights Up $4.8B Franchise in LA Sky
Cooper Kupp's Injury Update and Recovery Timeline: Los Angeles Rams $18M WR
7xNBA Champ Praise Vanessa for 'Hell of a Job', Thanks World for Honoring Kobe Bryant
Pierre-Luc Dubois: A New Chapter Begins with the Los Angeles Kings
Brooks Koepka expresses disappointment with Los Angeles Country Club