Nike issues statement on Ja Morant displaying gun in nightclub
by
| VIEW 294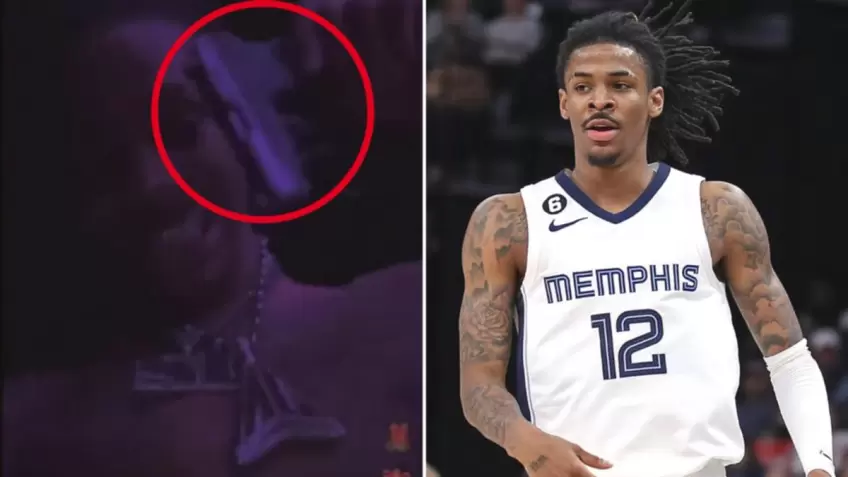 Nike said they "appreciate"
Ja Morant
taking accountability for his actions and added they "support Morant's priorizatization of his well-being. On Saturday, the Memphis Grizzlies suspended Morant for at least two games after their star guard was seen flashing a gun on Instagram Live.
The video of Morant flashing a gun inside a nightclub quickly went viral and the Grizzlies reacted by suspending their star. In his statement, Morant accepted the Grizzlies' decision and vowed to do better next time. "We appreciate Ja's accountability and that he is taking the time to get the help he needs.
We support his prioritization of his well-being," Nike said in a statement.
Shannon Sharpe to Morant: You are not a thug, gangster
This is not the first time this year that Morant has made the headlines over a controversial reason.
In late January, there was reportedly an incident between Morant's entourage and the Indiana Pacers. Reportedly, a member of Morant's entourage trained a rad laser on some members of Pacers staff. The NBA did an investigation but couldn't confirm that the laser was attached to a gun.
On Undisputed, Fox Sports analyst and former NFL tight end Shannon Sharpe told Morant to stop pretending he is a gangster. "For some reason, you got a $200 million contract, and you want people in the NBA to think you hood.
To think you gangster because you roll with these types of people. Bruh, you putting yourself in harm's way when you don't have to! Nobody looks at you, Ja, and thinks, 'man, that's a thug; he hood. He down, he 'bout that.' You not!
Stop pretending! All you do is yap and talk about, 'oh, I'm going to let him live and see another day; I'm going to do this.' You not gonna do nothing! What you gon' do is get yourself in trouble. Put yourself and your family in harm's way when you don't have to!" Sharpe said.
Ja Morant
Grizzlies