LeBron James provides injury update after big win: We'll monitor it, see how it feels
by
| VIEW 171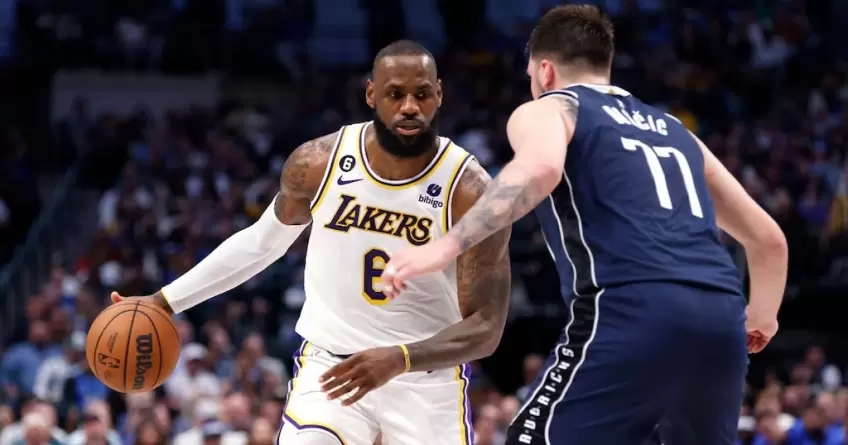 LeBron James said he will monitor his ankle after suffering an injury scare during the
Los Angeles Lakers
and Dallas Mavericks game. In the third quarter of the Los Angeles Lakers and Mavericks game, James suffered a foot injury.
The cameras caught James telling the doctors: "I heard something pop." Fortunately, James was able to continue the game and the Lakers claimed a very important 111-108 win over the Mavericks to improve their chances of making the playoffs.
"It's been better. That's for sure. But I definitely wasn't going to go to the locker room and not finish the game out tonight. Just understood the importance of the game, and then with the momentum that we had, I felt like we could still win after being down.
We'll monitor it the next couple days, see how it feels and go from there," James said after the game, per ESPN.
James was able to continue the game
After getting his ankle checked, there was no need for James to leave the game.
After the Lakers recovered from a 27-point deficit to beat the Mavericks, Lakers head coach Darvin Ham said he didn't hear James telling the doctors that something popped in his leg. "I didn't hear that. I didn't hear him say that at all," Lakers coach Ham said.
In the end, James finished with 27 points and eight rebounds. "He's good. Our medical people are looking at him now. He'll be reevaluated again in the morning. So once we get some type of official word tomorrow, we'll go from there.
But as of right now, he's good," Ham said of James. Following their win over the Mavericks, the Lakers improved to 29-32 and they are the 12th-best team in the Western Conference standings. Even though the Lakers are the 12th team on the standings, they are not that far from making the play-in or the playoffs as the sixth-ranked Mavericks own just a 32-30 record.
Lebron James
Lakers
Mavericks