Anthony Davis: My unhappy reaction had nothing to do with LeBron James
by
| VIEW 277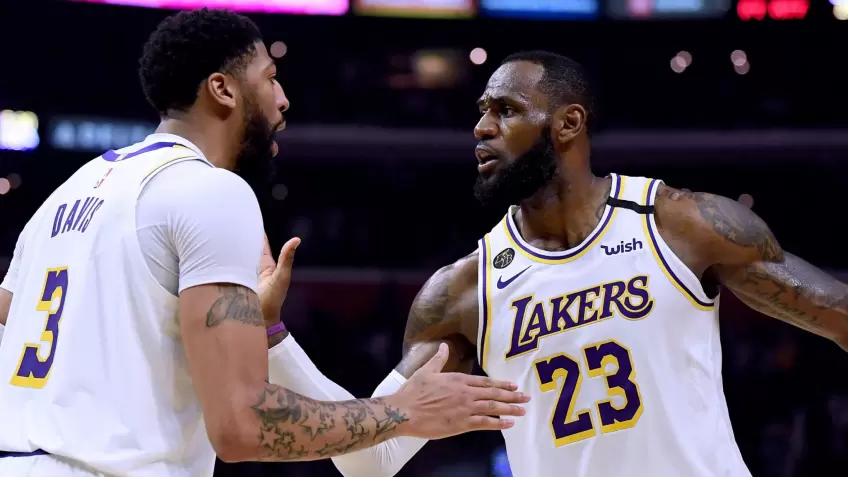 Anthony Davis said he looked unhappy in the viral moment because the Los Angeles Lakers were losing to the
Oklahoma City Thunder
and not because he was mad seeing LeBron James make history. After James knocked down the shot with which he became the new NBA all-time leading scorer, the Lakers' bench started celebrating but not Davis - who had an unhappy look on his face.
That moment quickly went viral and many accused Davis of not being happy for James. "It's about the game. I mean, we're losing to the Oklahoma City Thunder, a game we needed. And I was pissed off that we were losing. It's that simple.
It's nothing that has to do with Bron. He knows that. Everybody else is outside looking in, it's their opinion. But I was pissed off that we were losing the game," Davis said on Thursday, per ESPN.
Davis called James to speak with him
Per ESPN, Davis called James on the phone to address the issue and also apologized to his teammate face-to-face.
Also per ESPN, James told Davis he had nothing to worry about. After passing Kareem Abdul-Jabbar on the all-time scoring list, James admitted it was a feeling he would probably never again feel. "I write 'The Man In The Arena' on my shoe every single night from Theodore Roosevelt.
Tonight, I actually felt like I was sitting on top of the arena when that shot went in, and the roar from the crowd. I'm not sure if I would be able to feel that feeling again, unless it's a game-winning Finals shot. Everything just stopped.
It gave me an opportunity to embrace it and look around and seeing my family, the fans, my friends. It was pretty cool. I probably can count on my hands how many times I have cried in 20 years, either in happiness or in defeat.
So that moment was one of them when I kind of teared up a little bit. It was 'I can't believe what's going on' tears," James said after the game.
Anthony Davis
Lebron James