Donovan Mitchell rips 'dirty player' Dillon Brooks: That's just who he is
by
| VIEW 143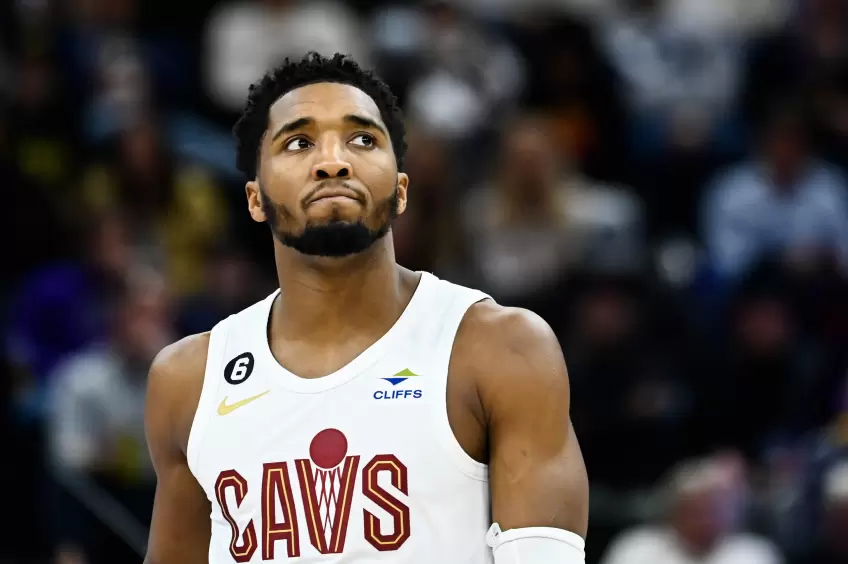 Donovan Mitchell suggests Dillon Brooks is
"a dirty player"
and believes it is time for the NBA to do something. On Thursday night, Mitchell got extremely frustrated with Brooks's actions and the two ended up ejected in the third quarter of the
Cleveland Cavaliers
and Memphis Grizzlies game.
After driving to the basket and missing a shot over, Brooks was on the floor when he hit Mitchell - who was standing over him - in the groin area. Mitchell absolutely lost it after getting hit in the groin as he swung the ball at Brooks and the two had to be separated.
Donovan Mitchell Dillon Brooks let's rumblehttps://t.co/6IJ2QozVlu pic.twitter.com/wk3SzNiHhh — Rob Perez (@WorldWideWob) February 3, 2023
"That's just who he is. We've seen it a bunch in this league with him.

Him and I have had our personal battles for years. There's no place for that in the game. This has been brewing for years with me and other guys in the league. You all see it. This isn't new,"
Mitchell said after the game, per
ESPN
.
Mitchell on Brooks: He has been doing this for a long time
After the Cavaliers defeated the Grizzlies 128-113, Mitchell unloaded on Brooks as he suggested that there is a good number of players that think of the Grizzlies guard as a dirty player.
Also, Mitchell called on the NBA to take action against Brooks. "There should be something. This isn't just a Donovan thing. This has happened to other players throughout this league, and it's bulls--- if I'm being honest with you.
It's complete bulls---. It's one thing, you know, you got Ja, you got Bane, you got Jaren Jackson. Those guys, they talk s--- and that's fine, that's all a part of basketball. We all grew up playing that way. But when you start doing little cheap s---, that ain't it.
That's where my frustration lies. It's not about talking back and forth. That's cool, but when you start doing little stuff like that, what are we really doing?" Mitchell explained.