LeBron James comments on scoring season-high 47 points on 38th birthday
by
| VIEW 202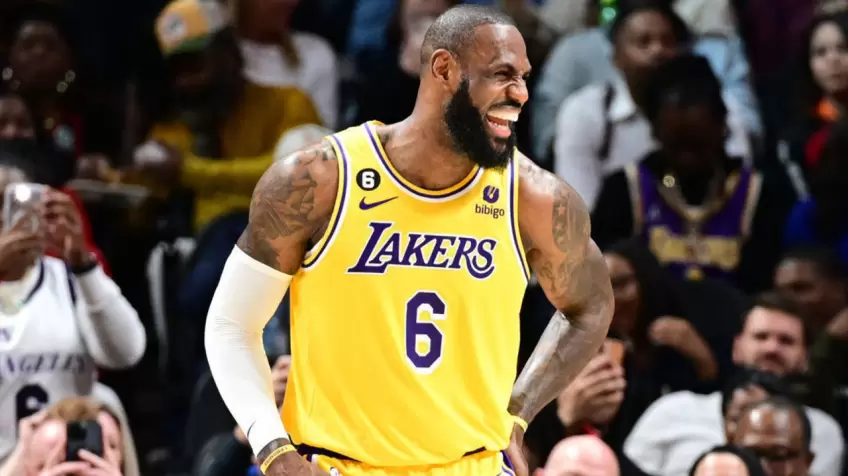 LeBron James delivered a stunning performance on his 38th birthday to lead the Los Angeles Lakers to a win over the Atlanta Hawks. On Friday, James had his season-high of 47 points, 10 rebounds and nine assists in a 130-121 win over the Atlanta Hawks.
Going into the Hawks game, the Lakers had dropped five of their past six games. James, a four-time NBA champion, was determined not to let the Hawks beat the Lakers on his birthday. "I've been scoring 30 and it hasn't worked, so try 40.
And we got a win. It's math," James said, per ESPN. James, the first overall pick of the 2003 NBA draft, had his wife Savannah and mother Gloria in the stands for the game on his 38th birthday. After the game, James underlined the importance his wife and mother have played in his career.
"They've been with me since before this 20-year campaign started. They're the rock to everything I do," James noted.
James is still a dominant force
Even though James is now 38, he is still putting up big numbers and considered as one of the best players in the game.
"I feel better than [he felt at] 18. I didn't know what I could become at 18. But I just knew if I continued to put in the work, I continued to be true to the game, then I could be one of the greatest players to ever play this game.
I just always believed that. There are times when I'm on the floor where I do feel like a kid again. That's for sure," James said. Following James' performance versus the Hawks, Lakers head coach Darvin Ham opened up about his admiration for James.
"The dude is nothing short of phenomenal, amazing. But it's something I expect. Like, it doesn't blow me away. It's just something I expect from him. It's just like, 'Damn! Carry on,'" Ham said of James.