Martin Truex Jr. and his impressions after Daytona
by
SEAD DEDOVIC
| VIEW 342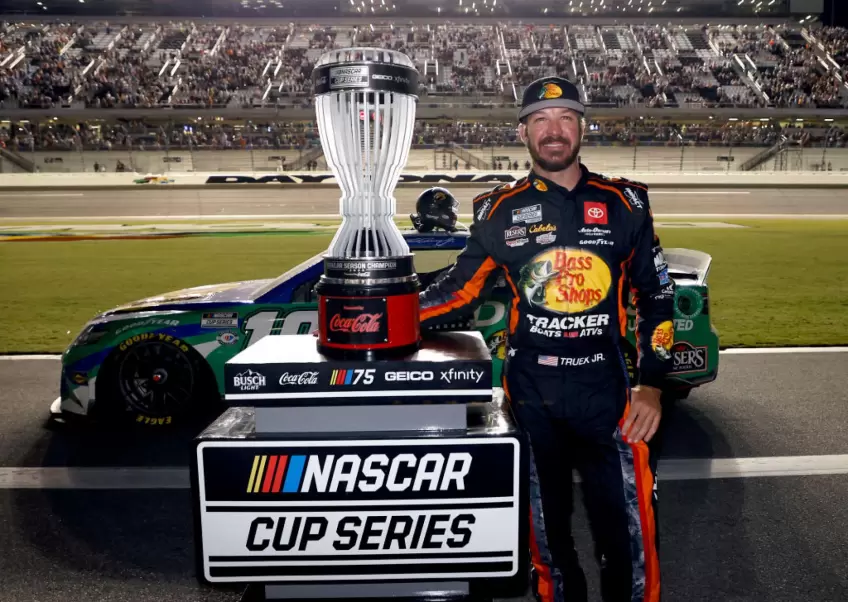 Martin Truex Jr. finished the regular season brilliantly. He is in second place, behind William Byron. However, he and Byron have the same number of playoff points. After the end of Daytona, Truex expressed his delight with the course of the season so far.
In one year, a lot has changed for the better for him. "It feels great," Truex said, as quoted by racer.com! "Obviously, at the beginning of the year, you set out to be the best. For the regular season championship, it's a huge deal; the 15 points that come along with it are very, very important for the playoffs.
Just really proud of my team. Thankful to turn it around from last year, missing the playoffs, to being here tonight is a big deal for all of us. Thankful to all our partners and everybody that makes this happen. Hopefully, we can keep this going throughout the playoffs".
Martin Truex Jr.
Truex Jr. is especially happy considering that the team gave him everything he wanted. In such conditions, you have no problem achieving good results. In addition, a great atmosphere, where there is mutual respect and support, has always brought such results.
We have no doubt that Truex Jr will continue to be great. "I think the 19 team … everybody at JGR, TRD, Toyota, just as a whole, as a group, we've won a lot more races this year, had a lot more speed across the board with all of our cars," Truex said.
"For me, just my guys, really buckling down, finding things that I need, finding things that stuck out that we could work on for me, has been a huge help. It's fun to go to the track and know they're going to give me something I can go out and win with almost every single weekend.
We didn't have that last year. It's a lot of fun to race that way. We've got it right now. Hopefully, we can have it for 10 more weeks and go out on top here".