Pol Espargaro: I feel like Honda are wasting their time and money with me
by
| VIEW 306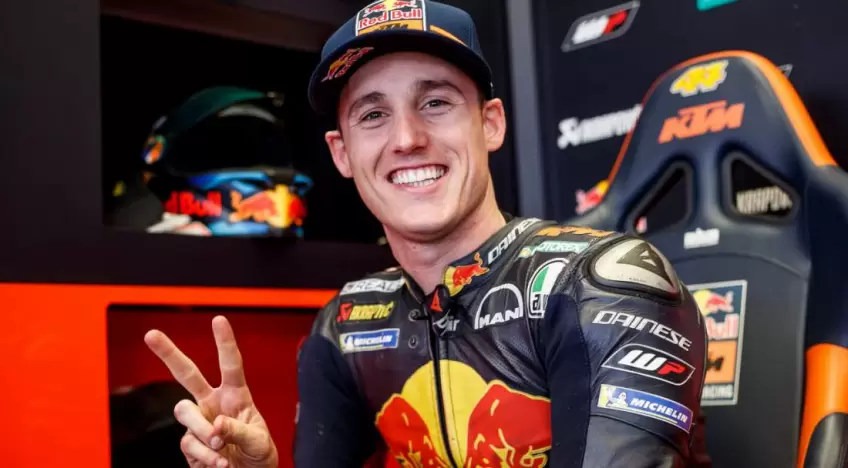 Pol Espargaro
is disappointed with the season and the fact that the team did not give him new parts. He returns to KTM from next season. "In Valencia, it was the first time I was trying the rear device for them, which is important stuff now, so I was testing in the last race the rear device for them and I helped them improve it.
It's different ways of working. I think the one I'm leaving is the wrong one, I really think so but it's their way of doing things. I'm nobody to tell them how to do things, I'm just a rider that rides a bike, that's it. It's difficult to accept, but at the end of the day, it ends up in the same place.
It's not my factory, it's not my bike, I'm just a guy that they pay to ride a bike, that's it. I do whatever they want to. For sure, I don't like it, and I feel like they are wasting their time and money with me, because I could be motivated and full power and doing results and enjoying things more.
But at the end of the day, I don't know if they don't do it because they don't want to or because they can't, so this is the point where I am now."- Espargaro said, as quoted by motorsport.com

Pol Espargaro
Espargaro is sad about the current situation, considering that he did not achieve the goals he set for himself.
"I felt that I was a factory Honda rider for one year. This year it's been completely redundant, with the same problems every single weekend, every race, and really struggling. "When I am struggling normally it's the way to find a solution.
Not all riders have the same riding style so you need to adapt the bike to each rider, this is the way to improve, but it was not the case. "So I'm sad for this situation because I think I have huge potential. I was one of the best in the pre-season and also in Qatar, but since the results start to bend a little because normal problems appear.
"This is MotoGP, it's never the same. You need to keep improving and keep doing things to be better, but we didn't. Well, I didn't, in my side of the pitbox. "So that's the reason why I keep struggling so much and at the end of the day, it ends up the way it is now which is sad, because I think I have potential and hopefully I will show it in the future."