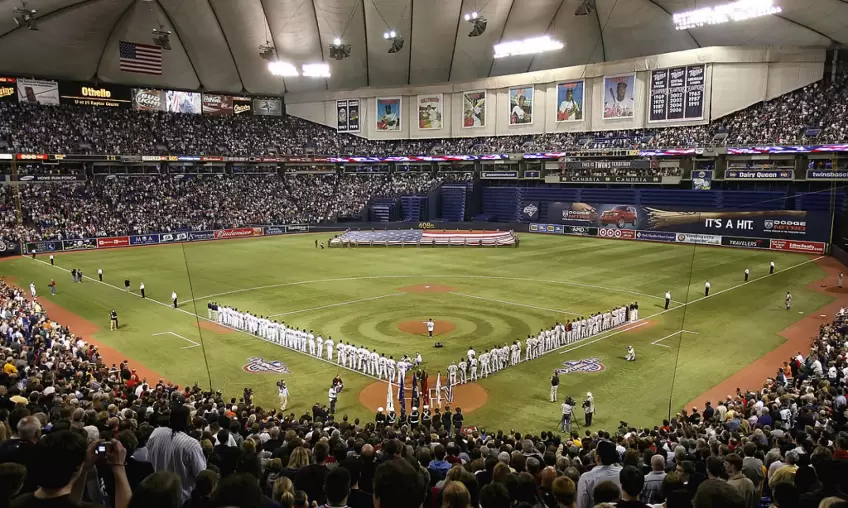 In a surprising turn of events, Major League Baseball (MLB) has officially scrapped its ambitious plans to host regular-season games in Paris in 2025. This decision, confirmed by sources close to The Associated Press, comes after an unsuccessful search for a suitable promoter to bring the vision to fruition.
This development marks a significant shift in MLB's strategy to expand its international footprint.
Paris Games Scrapped
The Paris games were a vital component of the March 2022 labor agreement between MLB and the players' association, envisioned as a landmark step in bringing America's pastime to the French capital.
However, insiders report that in recent months, it became increasingly clear that logistical and financial hurdles were insurmountable, leading to the eventual cancellation of these much-anticipated games. MLB's endeavor to globalize the sport has seen mixed success.
The league's historic foray into London in 2019, featuring the New York Yankees and the Boston Red Sox, was a high point, drawing significant fanfare and media attention. However, the momentum stumbled with canceling the 2020 series between the St.
Louis Cardinals and Chicago Cubs due to the coronavirus pandemic, though a split series occurred in June 2022. The New York Mets and Philadelphia Phillies are poised to continue the London series in June 2023. Expanding its global outreach, MLB is also set to debut in Seoul, South Korea, with the Los Angeles Dodgers and San Diego Padres opening the season in March 2023.
Additionally, international fans can anticipate games in Mexico City featuring the Houston Astros and Colorado Rockies in April 2023. The collective bargaining agreement still holds promise for international MLB games, with a Tokyo opener slated for 2025, and games planned in Mexico City and San Juan, Puerto Rico.
The 2026 season will also see MLB returning to London, Mexico City, and San Juan, reaffirming the league's commitment to global expansion despite the setback in Paris. This latest development reflects the challenges and complexities of hosting international sporting events, particularly in the dynamic and uncertain landscape of global sports post-pandemic.
While the Paris games' cancellation disappoints European baseball fans, MLB's ongoing international initiatives signal a continued effort to bring baseball to a worldwide audience.