Young Fan's Dream Realized Anthony Volpe Meets Hero Derek Jeter in 'Pass the Torch'
by
NOUMAN RASOOL
| VIEW 538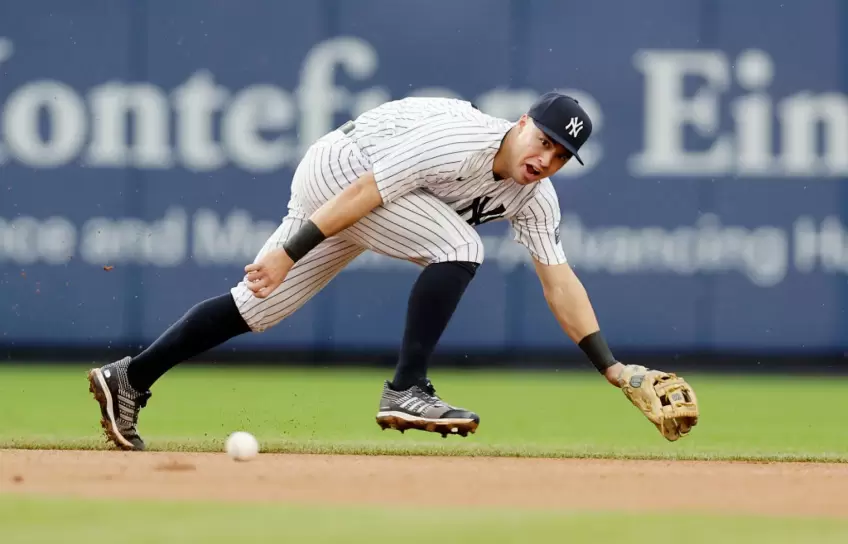 In the world of sports, they often say, "Never meet your heroes." But for 22-year-old Anthony Volpe, a rising star in the New York Yankees, this old adage couldn't be further from the truth. Volpe's rookie season in the major leagues has been marked by challenges and adjustments, particularly in the pressure-cooker environment of playing for the New York Yankees.
However, when your hero is none other than Yankees legend Derek Jeter, there's a unique bond that transcends the ordinary.
Volpe's Path to Success
Volpe's journey as a Yankee hasn't been without its trials, notably the infamous "chicken parm incident," a moment that symbolized his relentless pursuit of improvement.
While Volpe may not yet be the spitting image of the former captain, he has displayed flashes of brilliance that have earned him the moniker of the "second coming of Derek Jeter." It's a title that carries immense honor, and it appears that, during the 2023 Old Timers' Day celebration, the retired Yankee icon decided it was time to meet his heir.
Following Volpe's well-deserved promotion to the majors, he received a phone call from none other than Derek Jeter himself, offering sage advice and encouragement. Volpe has taken these words to heart, using them as motivation in his burgeoning career.
It's a momentous occasion when a hero becomes a mentor, and Volpe is grateful for the guidance he has received. The meeting between the two shortstops at the Yankees' 1998 World Series-winning team's 25th-anniversary celebration was nothing short of magical.
Behind the scenes, a torch was symbolically passed from one generation to the next. Fans of the Yankees couldn't have been more thrilled to witness this long-awaited encounter. This meeting between Derek Jeter and Anthony Volpe transcends the baseball diamond.
It's a testament to the deep-rooted belief that the Bronx has in the young star's potential to carry on the legacy of Derek Jeter. Volpe's journey as a Yankee continues to be one of promise and potential, and it's a story that resonates with fans across the nation.
In a world where sports heroes often seem distant and unapproachable, this meeting serves as a reminder that dreams can come true, and heroes can become mentors. Anthony Volpe's story is one of determination, growth, and the passing of a torch from one legend to a rising star. It's a narrative that will continue to captivate the hearts of Yankees fans and baseball enthusiasts everywhere.