A fan won a million dollars thanks to the Ryder Cup 2021
by
| VIEW 479
A fan won a million dollars thanks to the Ryder Cup 2021! An enthusiast of betting and golf has grown rich by hitting a series of incredible results. An anonymous gamer has in fact guessed all twelve of the final results of the twelve singles on Sunday 26 September.
So, for an eight-dollar stake, he collected a $ 996,000 prize. Who knows what he might have thought when he bet on Scheffler's victory against world number one Jon Rahm (he was given at 230) or who knows what screams of joy they will have started at Morikawa's last putt at 18, which was not successful.
Making the victory even more valuable is the fact that some of the Ryder Cup 2021 singles were irrelevant to the final result of the race. The US dominated and the decisive point had come in the middle of the day. With no cup in play, you play for prestige and glory.
The bet was made on the Golf Bet circuit, the official betting partner of the PGA Tour. The lucky punter put on paper the successes of Johnson, Koepka, Berger, DeChambeau, Thomas, Scheffler and Cantlay for the hosts and the three Europeans of Poulter, McIlroy and Westwood.
As if that were not enough, the peers between Fleetwood and Spieth and Morikawa and Hovland also ended up in the matrix.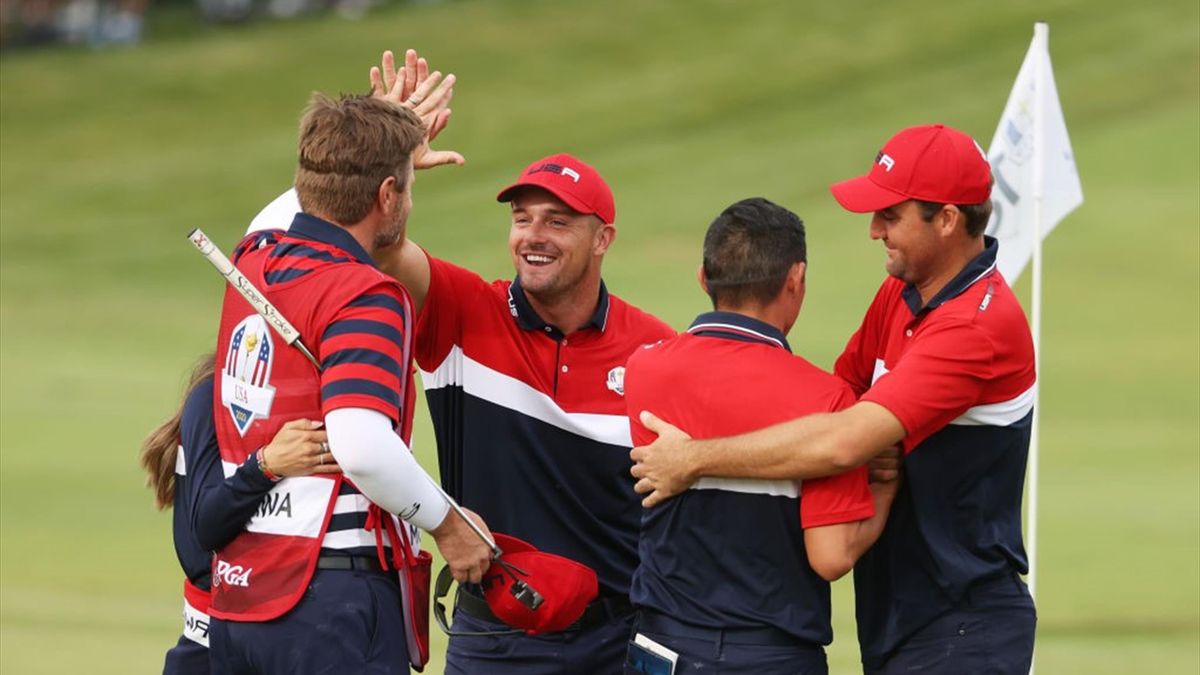 Toni Nadal: "I am confident that Rafael Nadal will be back as before"
Rafael Nadal's 2021 season ended practically in the middle of the year, when the Mallorcan champion, winner for the tenth time at the Italian Open, was defeated by world number one Novak Djokovic in the Roland Garros semifinal.
Rafa actually returned to play in the following weeks in Washington, United States, but came out in the second game at the hands of South African Lloyd Harris. The defeat he suffered in Paris must have been very hard to digest for the twenty-time Grand Slam champion, who will now only return to compete in 2022.
Speaking during the Tres Iguales podcast, Toni Nadal said of his nephew: "When he was a kid I always wanted to make him a mix between Vilas and Connors. Making him a very intense player was essential, but also that he had some winning shots.
I spent many years working with him in such a way that he could shoot victories in any context and his ability to improve, especially with the backhand, was decisive. " Uncle Toni continued: "The truth is, when Rafa emerged, he could tell that Roger was going to be one of the best in history.
As for Novak, as soon as we saw him we realized that he was special. Speaking of Rafa, it was when he completed the Grand Slam at 24 that I realized he would fight to be the best in history. His progression has always been conditioned by a congenital foot injury, which he is now suffering from, so he deserves everything he has achieved.
In any case, he is still confident and I believe that he will overcome all of this once again. I am optimistic and my feeling is that 2022 can be a great season for him and that he still has two or three good years left, but as time goes on it gets more complicated."