Jon Rahm ready for the come back
by
| VIEW 414
John Rahm
is ready for his come back after a moth without playing golf for the positivity to the Covid-19. In his last interview the Spaniard said: "I was with my wife and our son and had a great time, also trained hard and practiced hard.
I'm probably going to be a little bit more rested than most people, but at the same time, I haven't played competitively in four weeks. There might be a slight bit of rust, but I'm pretty sure that's going to go quickly just because of how happy and how excited I am to be back and be competing.
It sucked because I wanted to represent Spain. I wanted to hopefully give Spain a medal. I was more in the mindset of playing for them more than me.. I don't know if it's false positives or just what I had leftover from when I had COVID, just dead cells that were in there that we all know can happen.
There's a reason why the PGA TOUR won't test you for a while after you've had COVID."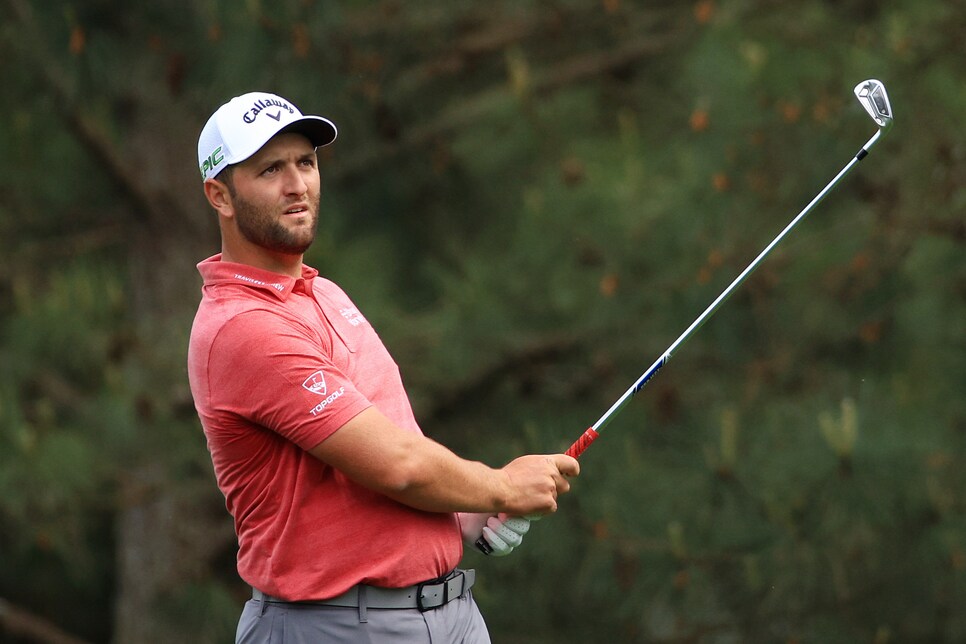 Tiger Woods sues his former lover-interest Rachel Uchitel!
Tiger Woods sues his former lover-interest Rachel Uchitel, accused of having violated his non-disclosure agreement from 8 million dollars.
Uchitel was bound to a confidentiality pact that obliged her, for a fee, not to disclose details about the relationship with Tiger Woods. New York Times said it was revealed that the agreement was more than 30 pages long and it was signed in 2009, after the relationship came out.
Rachel Uchitel obtained $ 5 million and an additional $ 1 million for the three years following the signing of the agreement in exchange for her silence. Despite this about two years ago, in 2019, he broke the silence and agreed to talk about his relationship with Woods for the HBO documentary Tiger, which was launched in this 2021 and which sparked the immediate reaction of the lawyers of Woods.
Rachel Uchitel has always complained of the negative repercussions for her image of her relating to the agreement with Woods, who had several relationships but which she had seen only theirs become a "stone of scandal". "I'm not an idiot, I'm not a prostitute," Uchitel told the New York Times.
"I was and am a very smart girl and that's why I traded 8 million, because I knew it would affect my life." Despite this, she could not resist the temptation to tell, "For once I wanted to be the one to tell my story," she explained but now the deal could cost her dearly: a good part of the 8 million could in fact have to be returned, if the judges agreed.
that the confidentiality, as seems evident from what has been declared to the New York Times, has been violated.
Jon Rahm