From 2023 the Ryder Cup will be plastic free and greener
by
| VIEW 106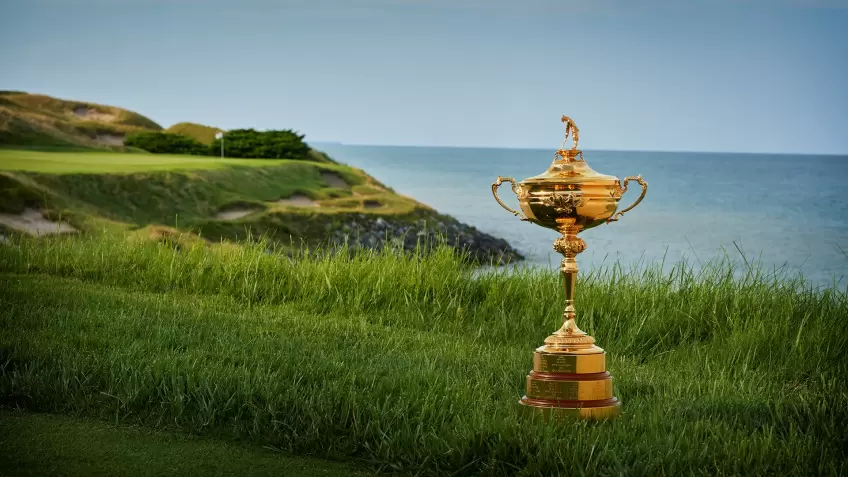 Gian Paolo Montali, general manager of the Ryder Cup 2023 project, in an interview with Italian new agency ANSA launches the long-awaited golf challenge scheduled in Rome from Friday 29 September to Sunday 1 October between Europe and the USA.
Europe will play united under a single flag with a message beyond sport, and will face the United States. For a key event that aims to provide an impetus for Italy's economic recovery after the crisis resulting from Covid and become a driving force for tourism, including golf.
An eco-sustainable, green and plastic free Ryder Cup. And then a field ready more than two years in advance which will become a point of reference worldwide. Gian Paolo Montali said: "I am happy to announce that the Marco Simone Golf & Country Club course is open to members of the Biagiotti family club and the work on the 18 holes has been completed" says Montali.
The official inauguration, however, is postponed due to the persistence of the health emergency.
From 2023 the Ryder Cup will be plastic free and greener
Such an event deserves a great presentation, in safety. Which will happen when the renovations on the Club House and the new driving range are completed.
But rest assured, for the quality and spectacular nature of the course, Marco Simone will be one of the hubs of golf in Europe and a pilgrimage destination. This is an iconic field. In that period pylons with helicopters were shot down to meet all deadlines and today we are reaping the benefits.
Eco-sustainability systems, water recycling, use of substances that are not harmful to the soil will be used. We will also use electric shuttles to bring the fans to the field between waste prevention and minimization, recycling of the same on the spot.
In these five years there have been 4 governments. Yet this project has always worked and relations with the various executives, as well as those with the Lazio Region and the Municipality of Rome, have been excellent. We are happy that Prime Minister Draghi has decided to focus strongly on the Ministry of Tourism and Ecological Transition, two fundamental themes for the Ryder of Rome which will enter the houses of the Italians.
We will be able to boast a cohesive Europe on the pitch, which will play exclusively to win the cup and the honor of victory. The hope is that two representative figures will be identified. Icons beyond sport."