Carlos Sainz: F1-75 is maximally innovative
by
| VIEW 509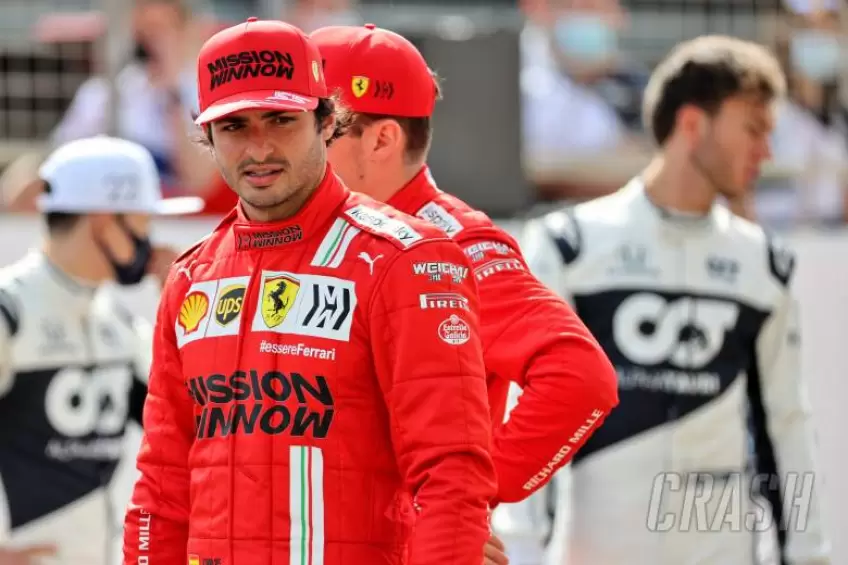 Ferrari driver Carlos Sainz says he is extremely pleased with his team's new F1-75 car which he described as maximally innovative, adding that the upcoming season could be good and stress-free. As we get deeper into February, we are getting closer to getting to know new cars.
The wait is getting longer compared to previous years as fans are eager to see what their teams are up to. With the introduction of new rules, which marks the entry into a new era of Formula 1, teams are becoming very cautious in their car presentations, and the intrigue is increasing more and more.
Everyone is aware that with the arrival of new propositions, they do not show the best of what they did during the winter break, because such things are easy to copy with this introduction, so the efforts of one team would be in vain.
Ferrari, which has been making a completely new powertrain for practically two seasons, and in addition had to work on the SF1000 and SF21 cars, already brought certain parts for this season last season to test them. Considering that all drivers already know what they will start with in the upcoming season, they do not hide their satisfaction.
One of them is the driver of the Italian team, which wants to return to the top with the new rules, Carlos Sainz. The Spaniard assures that the new car he will soon 'jump into' is completely different from the previous ones: describing it with maximum innovation.
"It's different from the cars I've seen in recent years. It is innovative to the maximum, "Sainz described the F1-75 car for the Italian Corriere dello Sport.
Sainz on his team
Carlos touched on the current state of the team.
He assures that in Maranello they are extremely satisfied with what they have done and that positive energy can be seen at every step. "There is a lot of energy and positivity. I think last year's experience was good for all of us.
In the hallways, in Maranello, I meet smiling, strong and confident people. I don't see stress, I see a desire for a job well done, "he added. Carlos believes in his chances, so when asked who he would say will be the world champion this year, it is hard not to put himself among the candidates.
"Excluding yourself? I do not know. I would say Charles for the good of Ferrari, but I would like to say Sainz, "he explained. The Spanish driver admits that if there is one driver from the past he would like to meet, it is Schumacher, especially after he was well talked about in Maranello.
"Since I've been at Ferrari, I've listened to a lot of stories about Michael Schumacher. He is a man I wanted to know, to have as a teammate, to understand how he managed to be so special. " "All the mechanics are talking about him and it's nice to hear how he managed to win over the whole group, pull them behind him, surrounded by respect and affection."