Toto Wolff: "It will take a long time to forget everything"
by
| VIEW 510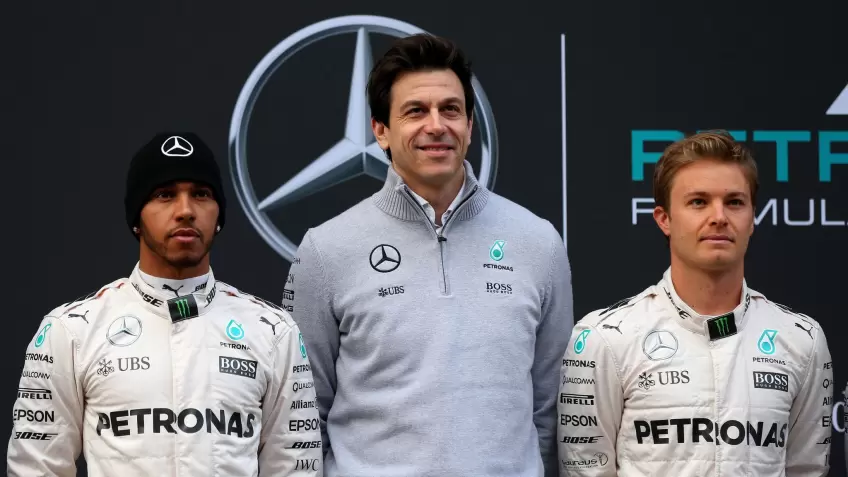 Mercedes chief Toto Wolff stressed the need for "action, not just words" to keep up with the consequences of last year's Abu Dhabi Grand Prix race, arguing that there has been too much "free style with rules" lately. Max Verstappen won the world title in controversial circumstances after race director Michael Masi pulled a safety car and allowed the race to continue normally leaving one lap, but let the car between the Dutchman and
Lewis Hamilton
schedule itself.
Rejecting Mercedes' appeal of the race result, the FIA ​​later announced that it would "analyze in detail" the events in the final stages of the race, in a way that would give all the details before the start of the new season.
Since the investigation has officially begun,Toto Wolff wants to see improvements in the rules and the way they will be set before the upcoming season in which completely new rules come into play - a new era of Formula 1.
"I expect action, not just words," Toto Wolff told German AMuS. "We cannot behave so freely with the rules in sports, which should be sports. There must be clarity about the rules before the start of the new season so that every driver, every team and every fan knows what is allowed and what is not, "he added.
"In the end, we provide entertainment. But no decision should break the rules for fun. "
Toto Wolff and disappointment
The head of Silver Arrows admits that the disappointment over the events from last year's race that decided the title is still felt in the entire team - something he will never forget.
"It is deep. Lewis, me and the whole team are disappointed, "assures the Austrian. "We love this sport because it's fair. The stopwatch never lies. But when we violate the fundamental principle of honesty and stopwatching is no longer relevant, then you doubt this sport.
" "It will take a long time to digest all the work, blood, sweat and tears that can be taken away from you. I don't think we'll ever get over it, especially Lewis as a driver. We can at least try together with the FIA, to be better in the future.
" Mercedes is the first team to officially launch its new W13 car for the upcoming season, and they have announced the date of the official unveiling of their hope for 2022: 18.02. Toto Wolff and his team will regret the 2021 season for a long time
Toto Wolff