Helmut Marko wants a salary cap: Hamilton is too expensive for Formula 1
by
SEAD DEDOVIC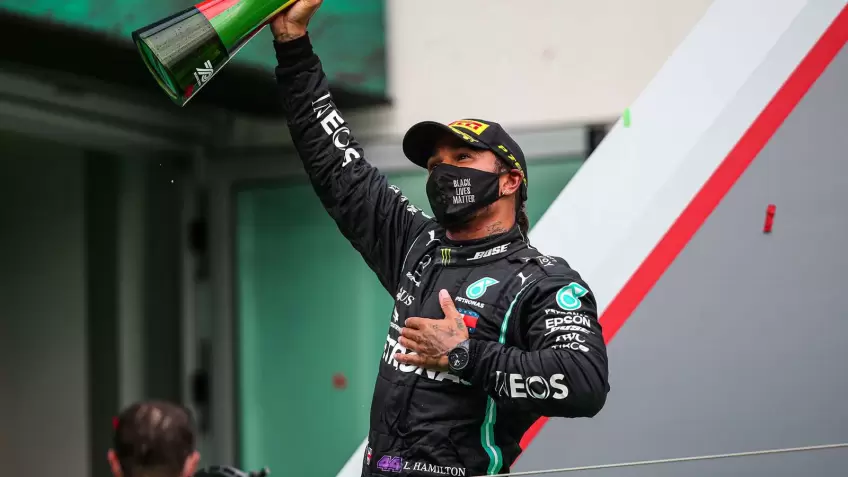 As the next austerity measure, Formula 1 in cooperation with the teams is considering the introduction of the so-called salary capa, or budget constraints for the salaries of drivers and team leaders. One of the proponents of this idea is Red Bull advisor Dr.
Helmut Marko, who says that Hamilton is simply too expensive for Formula 1. Last week, at a meeting of the Formula 1 commission, it was announced that the competition management was considering introducing additional restrictions on team budgets.
It was determined last year that during this season, teams are allowed to spend a maximum of $ 145 million on the functioning of their teams, but that amount does not include the salaries of drivers or top team officials.
The FIA ​​is now launching a working group, in the work of which the drivers themselves will participate, and whose main topic will be the contracts of drivers and team leaders, ie the discussion on the maximum allowed amount of these contracts.
Helmut Marko, an adviser to Red Bull, in an interview with RTL, referred to Lewis Hamilton's recently signed contract: "Hamilton is simply too expensive for Formula 1. Therefore, drivers' salaries should be included in the budget limit."
Hamilton statement
Different figures can be read about the world champion's contract, it is estimated that his salary is around 30 million dollars plus bonuses and earnings from sponsorship contracts.
Lewis spoke about this topic in November last year and isn't exactly thrilled with the idea of ​​introducing such a restriction. "I think drivers are the main stars of this sport. They are seen as representatives of brands, their reputation helping to elevate the sport and spread around the world.
If you watch other sports, there is a salary cap in some, like in the NFL or basketball." "However, the difference is that these individuals control their image in many areas, so they can try to maximize their image elsewhere.
Our sport pretty much controls the image of the driver. " "I'm not personally against it, nor is it my decision at the end of the day, but I'm thinking about the next generation of young stars breaking through and I don't see why they should be handicapped in that regard if they bring anything to the sport.
"I think it's a multi-billion dollar sport and drivers should be rewarded for what they bring to the sport," Hamilton said at the time.
Helmut Marko
Hamilton
• Hamilton Concedes Verstappen's Effortless Title Victory
• Helmut Marko (80) has the strength to help Red Bull
• Lewis Hamilton: I don't think Max Verstappen has broken a sweat during the year
• Lewis Hamilton: No-one knew exactly what the problem was. No-one knew how to fix it
• Lewis Hamilton: Battling Adversity and Striving for Victory
• Helmut Marko confident Max Verstappen has room for further improvement