Sergio Perez reveals the reasons why Max Verstappen is so dominant
by
SEAD DEDOVIC
| VIEW 453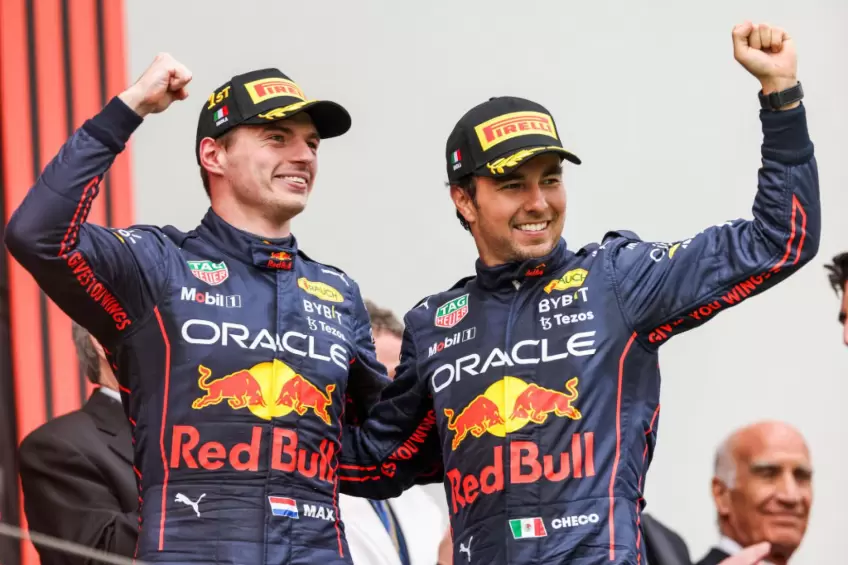 Max Verstappen continues his dominance in F1. Many people wonder what the secret of this Dutchman's success is, given that nobody can do anything to him at the moment. His teammate, Sergio Perez, revealed in a media interview why Max is so good at the moment; "Yeah, it's certainly something to do with his balance, to do with how he's driving the car and looking after the tyres," he said, as quoted by racingnews365.com!
"Something that he found, and he's been operating in that balance-wise, and he was able to cope with it already in Baku."

Sergio Perez: I haven't been able to adapt
Sergio Perez has not been the best lately. Rumors are already circulating that the Mexican could leave Red Bull and seek happiness elsewhere.
It seems that there is less and less optimism about his future in the Austrian team. During the conversation, Sergio Perez revealed that it is necessary to change his driving style, considering the upgrades. It is difficult to adapt in such conditions.
"Every driver through their career or through each season, you get some upgrades to the car that adapt easier to your driving style than others," said Perez. "Sometimes you will put a part in it and you will go faster straight away, [but] sometimes you will have to adapt to it.
I haven't been able to adapt as quickly as I should and I had to change my driving style a bit to adapt into the car more than in the beginning of the season, when things were coming more naturally. But that's something that most drivers at some point we go through." In any case, Red Bull can be happy to have such two drivers at their disposal. Both are great drivers, but Max is a special story. It is certain that he will win another title.
Sergio Perez
Max Verstappen
Max Verstappen expects big things at the Japan GP
Christian Horner believes that Max Verstappen could have done more in Singapore
Sergio Perez reacts to Helmut Marko's 'bizarre' statement
Legendary F1 driver: Max Verstappen can win 8 championships
Red Bull engineer on the differences between Max Verstappen and Sergio Perez
Max Verstappen: I don't want to be like Hamilton and Alonso