Ralf Schumacher: Carlos Sainz and Charles Leclerc have no quality
by
| VIEW 771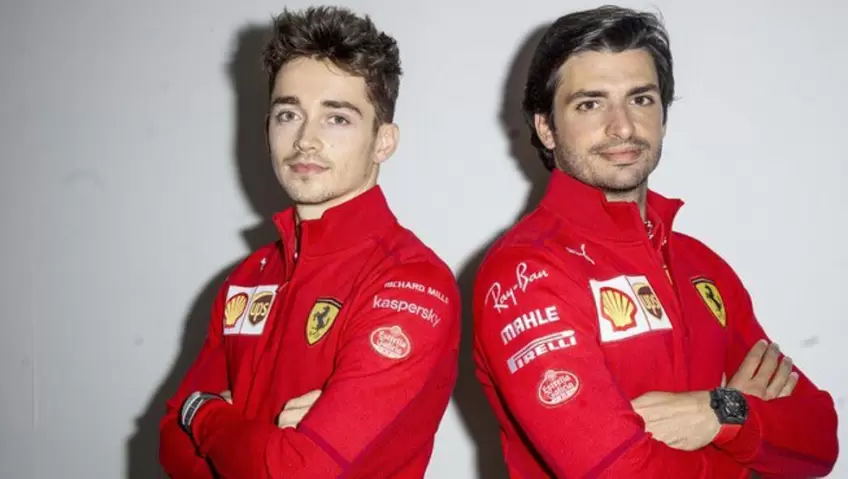 Ralf Schumacher
wrote a column regarding the state of F1 in 2023, in which he discussed the future of the sport. There was a special emphasis he placed on
Ferrari
and their drivers in his speech. According to Ralf, the Ferrari drivers do not have enough quality and that is why he is not satisfied with their performance.
"Ferrari once again fell short of expectations," Schumacher wrote."Ferrari has given me a very decent impression since Fred Vasseur took office. A lot has happened there. I see the biggest problem with the drivers.
For me, Charles Leclerc and Carlos Sainz are not consistent enough". Schumacher is disappointed with Leclerc and his form. He believes that at this moment Leclerc is not enough and that he has to work much more. He makes a lot of mistakes.
"Leclerc himself has said that, against the advice of his engineers, he mistuned the car," Schumacher said. "With his mistakes, he shows that he either doesn't have the maturity yet or maybe at the end of the day he's not consistently good to drive a world championship for Ferrari.
At the moment, this is not the case".
Ralf Schumacher: Carlos Sainz was eight tenths away from Leclerc
Sainz is also not someone he is happy with. He thinks he can do much better. His form worries the fans too, but it is certain that he has quality.
"Sainz was eight tenths away from Leclerc on a weekend, in Miami he was at his level, slows sown and drives into the pit lane too fast. To be honest, the Ferrari team is currently doing a better job than both drivers." In this coming season, the Ferrari team has a lot of ambitions and will try to be at the top of the sport.
In fact, things are not so bad for them, and we have no doubt that they will be able to keep going until the very end, and they will have the strength to do so.
Carlos Sainz
Charles Leclerc