George Russell: I felt like a rookie this season
by
| VIEW 192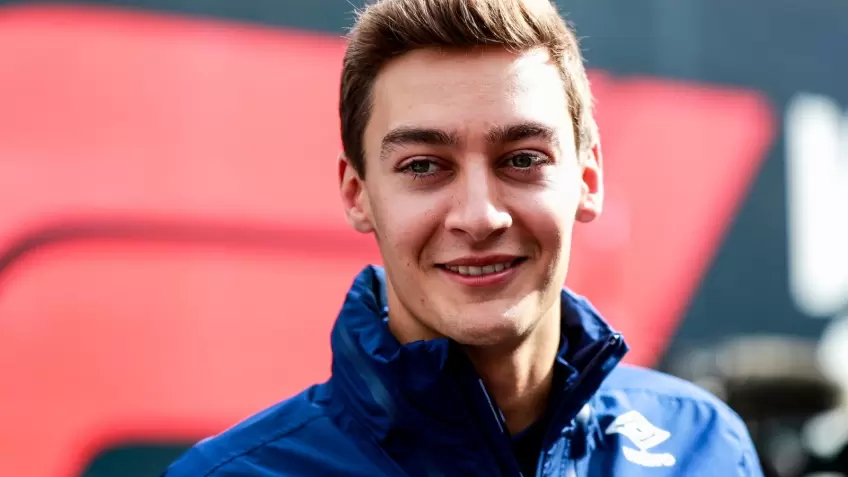 George Russell
had a big transition when he went from
Williams
to
Mercedes
. It was not easy to "grasp" all the things and get used to them. Because of this, Russell felt like a rookie. The partnership with
Hamilton
is of great importance to him.
Hamilton is a person from whom he can learn a lot. "In some regards, I almost feel like a bit of a rookie this season because the level at which this team works – we're talking about things that I've never even spoken about before in Formula 1 before," Russell told select media including Motorsport.com at the end of the 2022 season.
So, that's taken me some time to understand – what the team's processes are during a race weekend, how I can make the car faster in terms of set-up, and that's why I've felt a bit of a rookie at the start of this season.
For sure, being team-mates with Lewis is such an amazing position to be in because he's obviously the greatest driver of all time and there's a huge amount I've learned from him in the sense of… probably more off-track, to be honest, with how he conducts himself with the engineers and goes about his business.
But, equally, small details on-track that have been really impressive for me to see. But if you want to be a Formula 1 world champion, you've got to beat the best and you've got to beat everyone. And what a position I'm in to have Lewis as my benchmark."- George Russell said, as quoted by motorsport.com
Russell didn't have that good of a season, considering a few mistakes.
He confirmed the main reason; He wanted too much to achieve a good result. "Yeah I think ultimately it comes down to experience. I know myself that in this sport you get to a certain level of how hard you try. In this sport, you've got to let things flow.
You want to drive the car in anger but sometimes that isn't the fastest way. As I said, it comes back to experience. I always kind of knew that driving at 99%, there's a lot more performance than at 101%. At 101%, you are off the cliff and you are past the peak.
If you drive at 99%, you have probably only left 0.01 of a second on the table. If you drive at 101%, you've lost the car or you've crashed."
George Russell and his qualities
It's great that George always gives his best and is ready to prove himself until the very end.
Such things sometimes cost you, but we have no doubt that Russell will show real qualities in the next seasons. "You want to drive at 100% and sometimes you go into that 101%. So that's experience as well. I knew in Mexico going on that lap for pole, I made a bit of a mistake, so I tried harder to make up for lost time.
It was inevitable that I was going to ruin the lap because I'm trying to go as fast as possible anyway. Austin, I don't think I was necessarily trying too hard, I think that was just unfortunate, a bit of a misjudgement.
At the end of the day I committed to the corner, I expected Carlos to attack on the outside and he cut underneath me and by that point it's too late." However, it is all a learning process. Russell has many seasons ahead of him.
He has already learned many things, but the future will surely bring good things for him. "But again I'm trying to push these limits and going back to that feeling of me almost being a rookie in some regards, you are racing at the front for the first time.
It is a totally different story compared to when you are racing at the back. How you approach Turn 1 is totally different. When you have a few cars ahead of you, rather than the concertina effect of 15 cars in front of you.
There's a lot more dirty air when you are behind 15 cars, compared to when you are behind three cars. I've spent three years racing at the back, I've only got 20 races under my belt racing at the front. You learn these little unique-ness of being there, the same way I learned what it was like being at the back".
George Russell