Pokimane without makeup caused many reactions!
by
| VIEW 7125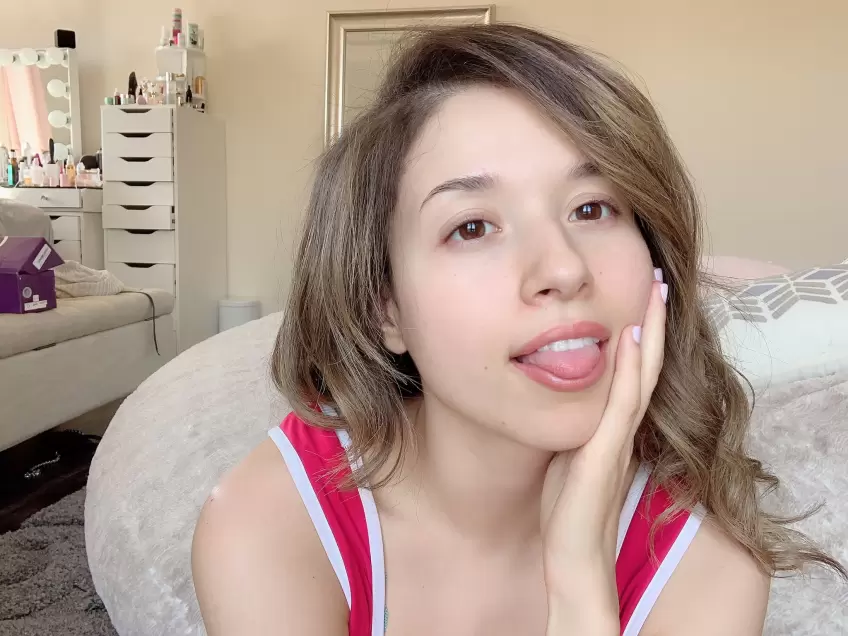 Imane Anys, called Pokimane, is one of the biggest internet stars and a person who attracts a lot of public attention. Pokimane is a Moroccan-Canadian Internet personality known for Twitch, where she records live streams of video games, most often League of Legends and Fortnite It all started back in 2013 when Pokimane made the decision to create a Twitch account and go with the goal she had in mind.
There is a lot of controversies and talk about Pokimane, and she is a person who attracts a lot of public attention. There is also great interest in her streams, her statements, and public appearances. As a person involved in public life, she can often be criticized for various things, but obviously, she knows how to deal with it and is aware of the job she is in.
She has shown (Pokimane) several times how to deal with problems, and that is why she has gained the status she currently has. There has often been a story about Pokimane's makeup, and that she is constantly on streams with makeup, also that he should show up without it and show what it looks like.
Pokimane's look without makeup
However, at the end of 2018, she decided to appear without makeup and show everyone that streamers do not have to be "always" perfect. Just as previously stated, Pokimane was immediately criticized, and many ugly comments were made about her.
Of course, such things should not happen, but that is what popularity brings. Pokimane then decided via Twitter to address everyone with a few images without makeup and send a clear message to those who were most vocal against her: "To conclude yesterday's drama, here are some no make-up selfies but from regular / cute angles and with natural lighting "No one looks good 24/7, and a lot of different things can affect someone's appearance!
We're all only human, so let's be kind to one another ❤️" Pokimane thus showed that she is a really naturally beautiful girl and that there is no need for ugly comments to appear for anyone's appearance.
Many at the time decided to side with Pokimane and support her after the "evil messages" she received. Pokimane not only showed a "real" look, but also gave support to all those girls who feel insecure and thus showed that she is really not only a great streamer but also a great person. No wonder Pokimane has been on the public scene for so long