Fred Wright's Season Cut Short: Injury-Induced Cravings for More Post-Crash
by
ZAIN UL ABEDIN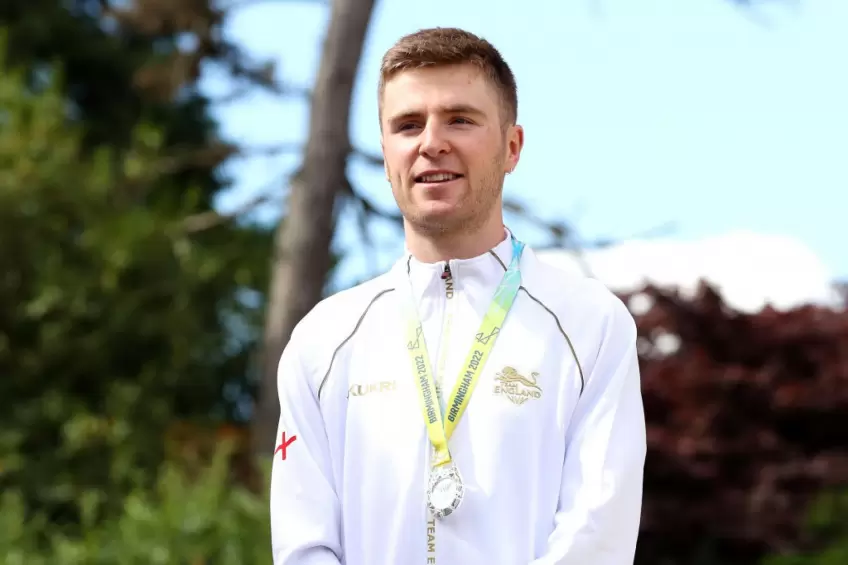 In the thrilling world of professional cycling, Fred Wright emerged as a beacon of British prowess with his inaugural triumph at the National Championships. This victory marked a significant milestone in Wright's career, propelling him into the limelight of 2023's competitive season.
Despite his meteoric rise, a tumultuous crash at the Renewi Tour, resulting in a broken collarbone, brought his ambitious season to an untimely close. Wright, a rider renowned for his resilience and tenacity, encountered his season's abrupt finale on the fourth stage of the Renewi Tour.
The incident left him battered and nursing injuries, leading to a reflective pause in his racing calendar. In a statement to Cyclingnews at Rouleur Live, he expressed a bittersweet sentiment over his year's progress, tempered by his determination to come back more robust in the following season.
His ascent to victory at the British National Championships, a testament to his strategic prowess and athletic endurance, was the crescendo of his 2023 campaign. Wright navigated the gruelling 189-kilometre track, featuring a staggering 4,000 meters of climbing, with formidable grit, earning him the honor of donning the British Champion's jersey—an accolade he proudly carries into the following year.
The season also saw Wright securing a commendable position at the prestigious Tour of Flanders, showcasing his capabilities alongside cycling's elite. He reflected on the past months, "This year was great, and I get to wear the [British] stripes next year, which is amazing.
But I think I was left wanting a bit more."
Wright's Unfinished Symphony
Within the ranks of Bahrain Victorious, Wright's role as a dynamic breakaway competitor has become indisputable. His elusive quest for a grand stage win, however, remains unfilled.
Wright unselfishly celebrated the triumphs of his teammates, Pello Bilbao and Matej Mohorič, as they achieved remarkable victories in the 2023 Tour de France. Approaching the prime of his career at age 24, Wright is under contract and eagerly anticipating his future endeavours, which include a robust challenge at the Tour of Flanders (De Ronde) and potential participation in the Olympic road race.
The strategic decision to balance the demands of the Tour with Olympic preparation is a subject of contemplation for the young cyclist. Moreover, Wright spoke candidly about the pressures that accompany his rising status. Social media chatter often presumes any promising stage to be ripe for a "Fred Wright breakaway," a testament to his aggressive racing style and fan following.
Embracing the expectations placed upon him, Wright remains philosophically positive, viewing pressure as a catalyst for excellence and a measure of public faith in his abilities. As Wright eyes future conquests with an unwavering focus, his message resonates beyond the race track: win or lose, his performance is for the fans, for the thrill of the sport, and for the relentless pursuit of success that defines his journey in professional cycling. With the world watching, Fred Wright rides not just for victory, but for the heart of cycling itself.