Tadej Pogacar: Balancing Classics with Tour de France 'May Have a Price'
by
ZAIN UL ABEDIN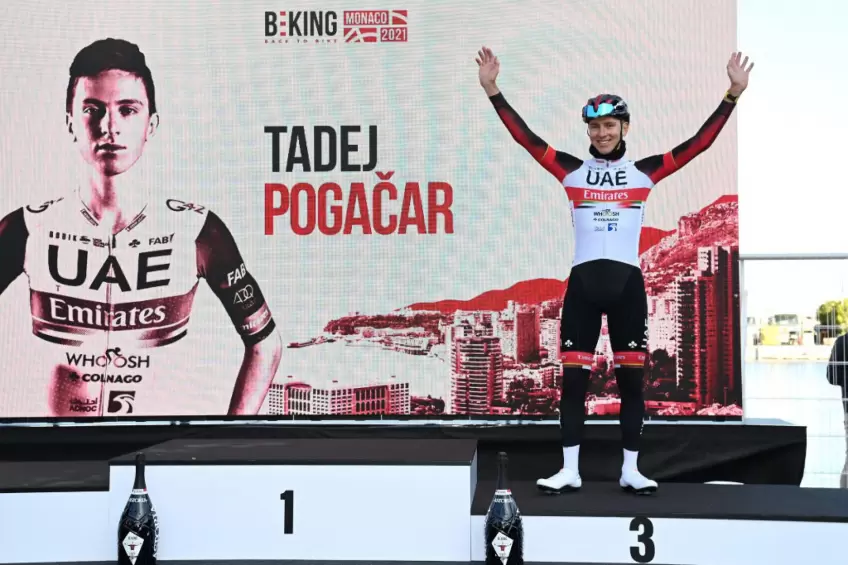 Tadej Pogacar, the Slovenian cycling phenom, has candidly expressed reservations about his ambitious schedule, which spans the cobblestones of Monument Classics and the grueling climbs of the Tour de France. While he savors the diverse challenges, he acknowledges that this expansive approach might impede his prospects for another yellow jersey.
While his rival Jonas Vingegaard strategically narrows his focus to peak in July, Pogacar's calendar is a mosaic of competitions that see him darting from the springtime Tour of Flanders to the autumnal Liège-Bastogne-Liège and even to the World Championships.
This multifaceted agenda has its drawbacks, as evidenced by Pogacar's post-crash scramble to recover fitness before the Tour, following a broken wrist at Liège.
Ambition's Steep Price
"The Tour de France sits atop the cycling hierarchy, unmatched in its prestige," Pogacar shared with Flobikes.
"Its global recognition outstrips all other races, something even non-cycling fans know. Yet, there's a cost to prepping for various races like Flanders, the Ardennes, and Lombardia, a cost I'm willing to bear for the thrill of it all." Amid the preparation for these diverse events, Pogacar eyes future triumphs.
His ambitions include the Giro d'Italia, Vuelta a España, and clinching the world champion title—goals that would crown an illustrious career.
Strategizing for 2024
Pogacar's 2024 season remains in the conceptual phase.
The UAE Team Emirates ace is in sync with his team's collaborative spirit, emphasizing that a harmonious program aligns with his aspirations and the team's strategy. The allure of the Tour de France remains irresistible for Pogacar.
The 2024 edition's route, replete with a gravel stage and a conclusive time trial in Nice, excites him. He admires the organizers' ingenuity in continuously reinventing the course to maintain the race's unpredictable and dramatic nature.
At 25, Pogacar recognizes his progression has shifted from quantum leaps to incremental gains. Each year's marginal improvements are a testament to his evolving prowess and accruing wisdom—a journey of finesse over force.
As Pogacar continues to harmonize his eclectic race itinerary with his Tour de France ambitions, he treads a fine line, mastering the art of endurance and the science of peak performance. His career trajectory remains a delicate balancing act, one that requires the meticulous calibration of a champion.