Fred Wright: "I'd be lying if I didn't say I was really gutted"
by
| VIEW 302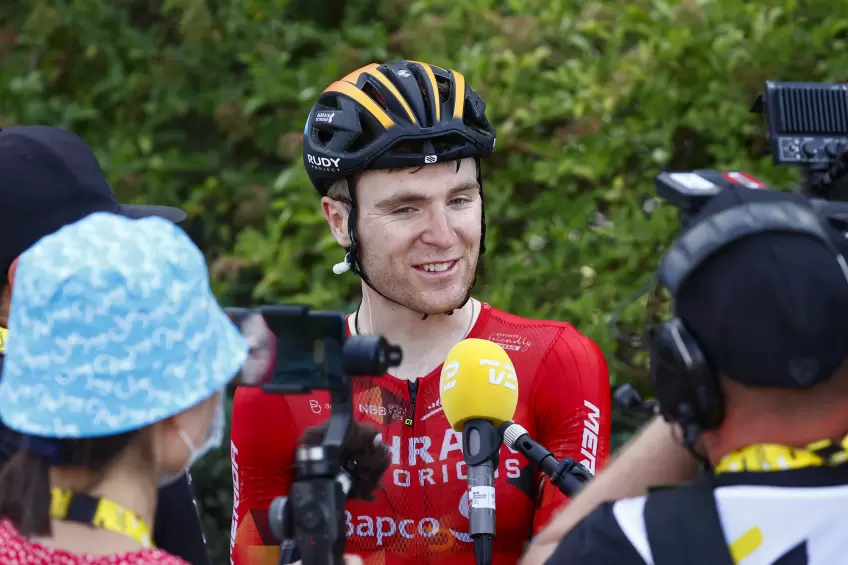 Fred Wright could have won many times this season, but was unable to get there. In an interview with eurosport.com before the World Championships road race in Wollongong, Wright expressed his frustrations because of that, but he hopes that victory will come.
"I'd be lying if I didn't say I was really gutted.
"You still have to take the positives out of everything. I guess that's how I try to be in general life and I guess that's maybe how my interviews come across, just trying to be positive.
"I think it's hard nowadays with social media and everything, and people saying, 'oh Fred, you're so close, when's that win going to come?'
"But I think I have to take a step back and look at this year and you've got to be happy.
It's not easy getting in these breakaways and attacking in the way that I've done.
"So it's all building up to something, I don't know what it's going to be, but there's going to be a nice big win at some point.
"Last year I was nowhere near winning a stage at a Grand Tour, this year I'm in a position where I feel like I should have won a stage of a Grand Tour.
That's already a good sign". - he said for eurosport.com
Next race
Wright is in awe of the current situation. Some things he did not expect, but he became a cyclist that many fear. "It's weird. I think maybe I don't believe in myself sometimes," he said.
"It's a World Championships and I'm one of the leaders in the British team and one of the outside favourites.
To have had a season that has put me in that position is pretty special, innit!" He is excited for the next race that awaits him. Fred is aware that he has a good chance of going to the very end. The competition is strong, but that does not stop him from achieving the goals he has set.
He showed that he can and has great quality. Now he has to confirm it. "I think it's the perfect time to end [the season] at the Worlds, I'm not too burned out despite doing both the Tour and the Vuelta," added Wright.
"So I'm really looking forward to Sunday and finishing off the season there". It will be an interesting race with a big stake and an opportunity for a big step forward.