Hasan Mahmud impressed many: The fear factor went away
by
| VIEW 137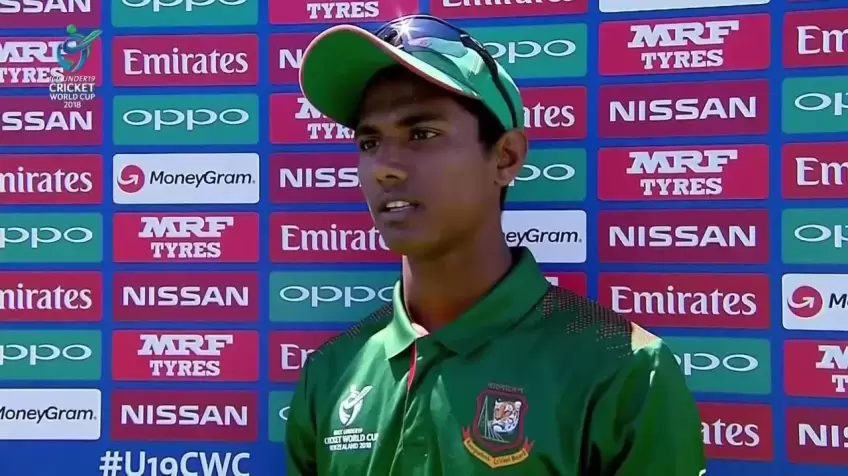 Hasan Mahmud
impressed many with his performance against India and left a huge impression. Somewhat more experienced players praised him, which is certainly an additional motive for him to continue at the same pace.
"It was my first match against India in the World Cup and after the game against India the fear factor went away (playing against big teams).

It became easy for me here (against England),"
Hasan said, as quoted by
cricbuzz.com
The duel with
Jos Butler
is not easy, but he does not want to bother with it and has his own goals.
"He (Butler) hit two successive sixes but I didn't look at it and I was just focusing on what I want to do.

And my challenge was to bowl differently in the next two overs and I was trying to do that,"
said Hasan.
"I try to bowl ball by ball and all I think is bowling a dot ball. Even if I am hit for a boundary, I try to stick to my strength and I like to show my character during that point of time.

I want to take that challenge."
Shakib on his team
Captain Shakib has shown for now how much he believes in the young player. "Perhaps he thinks I can defend so he gives the ball to me. I am feeling good because I am giving some moments to the team that is creating a situation for the team to win the game.
It's a big responsibility for me and I am enjoying it." Hasan wants his team to use the momentum against England. "I think as the game will be played in Mirpur it will be good wicket. Till now we have played well and we beat them in Chattogram and we will try to beat them here.
The momentum is on our side and we need to keep that. At the moment the team we have is one of the best bunch players in (T20Is), they are all very energetic and give a lot of effort."