Jake Paul believes he is better than Canelo Alvarez!
by
| VIEW 279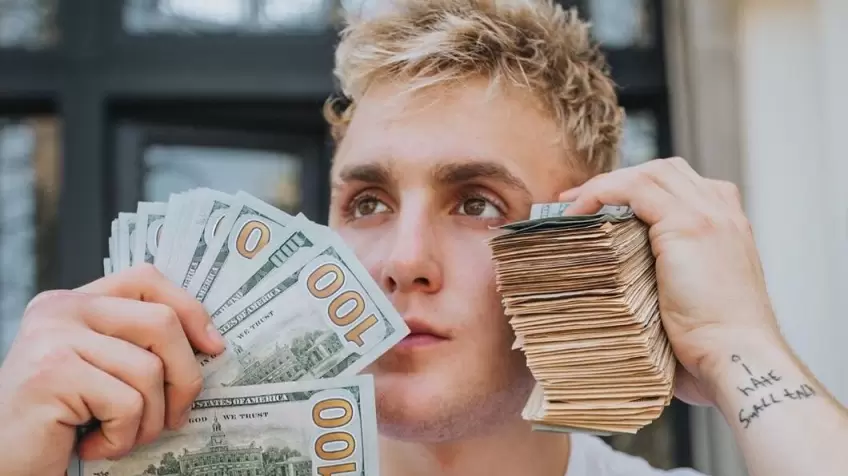 For a while now, Jake Paul seems to have forgotten about calling out boxers and has completely turned his back on MMA fighters. The fact is that YouTuber has never even boxed against a professional boxer, and given the successes so far against MMA fighters, it is not surprising his choice of opponent.
However, several times Paul also used to call out Saul Canel Alvarez (57-1-2). According to many, the Mexican is currently the best boxer in the world, regardless of weight category ('pound for pound'). Canelo won world titles in four different weight categories and united the belts in three.
He is currently the owner of all belts in the super middleweight category (up to 76 kilograms). Jake Paul has only five professional appearances behind him, and he has celebrated them in all five. Still, it is insane to compare the two at all and think that Paul would have any chance, but YouTuber does not agree.
'' People think I'm not ready for Canelo. Others will often set limits for you, telling you what is possible or impossible for you. I think I can achieve everything I imagine. I know I can handle Canelo, through multiple rounds."
"The guy he recently fought, the Turkish warrior (Avni Yildirim) gave up after three rounds and didn't throw a single shot. I'm bigger than Canelo, I'm faster than him and I'm more athletic." "Can I box better than him? Probably not, but after three years, it will be a big fight.
The two biggest names in boxing, against each other, '' Paul said as a guest on ESPN's "First Take" show.
Self confidence of Jake Paul

It must be acknowledged that his self-confidence is truly at a high level.
However, it's one thing to beat Ben Askren and Tyron Woodley, and it's quite another to face Canelo Alvarez, inside the boxing ring.
However, Jake himself is probably aware of that, but he is even more aware that it would be a really big match for him.
It is inevitable that he would lose that match, but he would honestly pay for that defeat. The biggest obstacle is Canelo Alvarez's total lack of interest in matches like this. The Mexican, at least for now, is focused on making history in matches against top boxers.
Clashes with YouTubers can wait. However, big money is always at stake when you are in the ring with Jake Paul, so today we can not be surprised, when we know that the biggest motivation is money