Tommy Fury: I'm going to make the most off of the crossover scene
by
SEAD DEDOVIC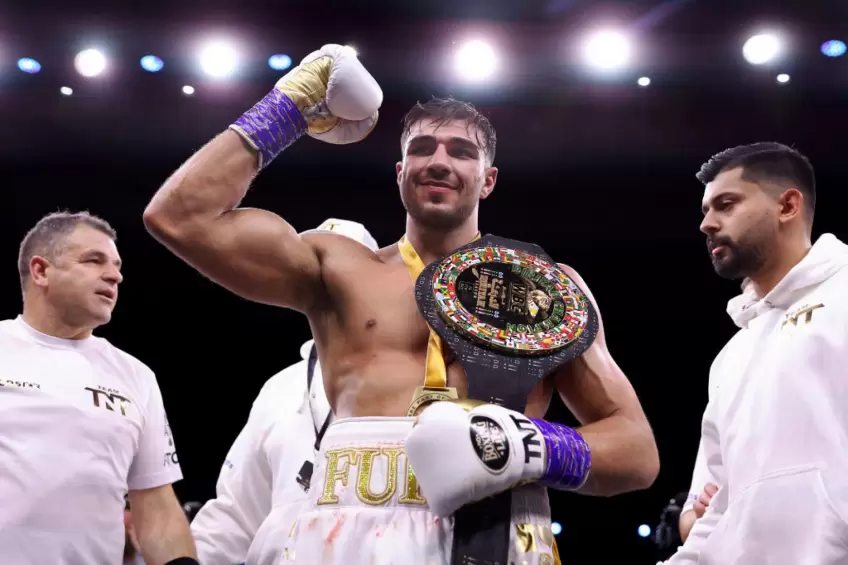 Tommy Fury and his future in the ring are among the main topics of discussion. Many are curious about what lies ahead for this talented boxer. Considering there are various options in the sport, it will be intriguing to see what Fury decides.
Tommy gained attention through crossover fights with KSI and Jake Paul. He is fortunate to be in a position where he can select his opponents and earn huge money.
"I don't recall this happening before, where champions are wanting to fight people that are right at the bottom of the pecking order.
I'm just happy to be in this position, obviously we all know why he would take that fight but I am going to make the most off of the crossover scene while it is here," Fury said.
Tommy Fury
Tommy confirmed that he is pleased to have the opportunity to earn money from these types of fights.
However, his ambitions and goals are much larger at this moment. He dreams of becoming a world champion one day. "Let's not beat around the bush, it's a lot better financially than conventional boxing, the money that these fights are generating, conventional boxers will never see in their careers.
I'm sure Jai Opetaia can box and win all the belts, but it wouldn't accumulate to a fraction of what these crossover fights can generate. I'm definitely going to make the most of it whilst it is here, but at the end of the day the plan will always be to challenge for that top strap (title).
I wouldn't feel right in myself, leaving the sport, if I had not challenged or even tried to win the world title and I do believe that I will win one because I have seen far worse people win one." He wants to take advantage of the moment he is in, and then move towards bigger goals.
"I'm going to make the most off of the crossover scene and when all that is said and done, I will challenge the top boys and we will see how we go". Source: boxing-scene
Tommy Fury
• Tommy Fury will eventually turn back to "proper boxing"
• Tommy Fury calls out Conor McGregor: "I'm at the head of the table now"
• Tommy Fury admits that the match with KSI was very boring and bad to watch
• Carl Froch lashes out at KSI and Tommy Fury for their 'diabolical' performance
• KSI: I want to slap John Fury after I knock out his son Tommy Fury
• Tommy Fury: I'm very motivated to follow in my brother Tyson's footsteps